Disclosure: This post may contain referral/affiliate links.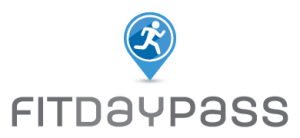 Have you ever thought about joining a gym but the idea of a fixed commitment turned you off? Or you wanted to try a new gym but don't want to deal with the pushy salespeople trying to sell you memberships?
Fit Daypass lets you buy single visit passes to over 25 gyms in NYC and Brooklyn. The passes start at $9.95, and no membership is required – you just pay per session.
The advantage of using Fit Daypass:
Variety – you can use any gym in the network. Also, classes are included. Many gyms also have swimming pools (Complete Body on 57th, Athletic and Swim Club, Chelsea Piers, Bally at Worldwide Plaza, Chelsea Piers).
No commitment – no memberships to cancel. You can leave and use a different gym any time
You are paying too much anyway. Think day passes are expensive? The average gym member uses their membership just 4.3x a month. This means your $100/month gym membership is costing you almost $25 per visit.
Gyms in NYC don't sell day passes, as they want to entice people to become members instead. The "free" guest passes they give out come with a 20-minute tour of the gym, plus endless salesperson phone calls afterward.
This is a way to go to the gym without making a monthly direct-deposit commitment. So you can worry about your body instead of your bank account.
Fit Daypass was started by Gavin Apter, a former investment banker who wants to change the way we visit the gym.
Thanks for the guest post, Gavin.