Disclosure: This post may contain referral/affiliate links.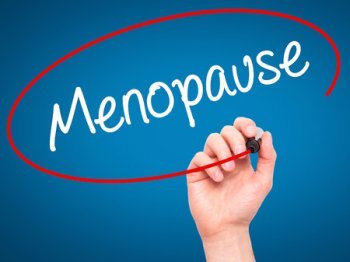 As you read in my recent health update post, I have been diagnosed with perimenopause. I knew some of the basics about it but my friend Carrie has helped fill in some of the blanks for us if anyone is wondering. I find myself saying. "yes that's me" at almost all the perimenopause symptoms she describes.
Easing Through Perimenopause with Diet and Lifestyle Changes
Forgetting words. Sleep disturbances. Mood changes. Cycle irregularities. Weight gain. Migraines. Joint pain. Fatigue.
No, these aren't the side effects of the latest wonder drug. These are common symptoms many women experience during perimenopause, the years of fluctuating hormone levels that lead up to menopause.
Menopause is defined as the point when a woman has gone a year without a period, signaling the end of her reproductive years. We see a lot of information – in books, magazines and online – about this change of life. But perimenopause, a transition period that can take several years, when hormone levels are unpredictable, gets little attention. Why? I don't know, and it doesn't make much sense! By the time a woman is actually in menopause, her body has adjusted to the lower levels of hormones. It's perimenopause that's so challenging, similar to the pubescent period when hormones fluctuated wildly.
Experts vary in their opinions on how to treat perimenopausal symptoms, or even whether to treat this normal part of life at all. And the topic of hormones – whether synthetic or so-called "biological", is controversial and confusing.
One thing's for certain, though. Women are looking for relief from these symptoms, and many of them are finding that lifestyle changes, including diet and exercise, are the safest way to ease through perimenopause.
For example, cutting back (or totally cutting out) caffeine can do wonders to help a woman who is struggling with sleep disturbances and anxiety. Caffeine, being a stimulant that is easily abused, can contribute to hot flashes in some women as well. I personally take my morning coffee half-decaf and cannot drink a caffeinated beverage in the afternoon anymore.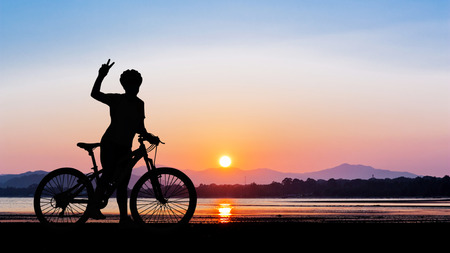 Exercise is a perimenopausal woman's best friend. But forget "exercise" and think more in terms of "movement". Walking the dog, swimming, hiking, biking, stretching, gardening – any activity that you enjoy doing that requires you to move your body in a healthy way counts.
Several years ago an older friend told me that exercise saved her marriage (and her family life!). Every time she felt anger (fairly common when hormones are fluctuating!), she would head out for a long walk or to the gym. By the time she arrived back home, her mood had stabilized. She was in great shape and didn't gain weight as she got older, which is certainly a bonus!
Exercise is an incredible mood booster and helps regulate hormones.
Sleep disturbances can exacerbate daytime fatigue, which is already a problem among perimenopausal women. Two things essential for me to have a good sleep: a white noise machine and a sleep mask. Sleeping in complete darkness with blackout curtains or a sleep mask can do wonders for your sleep. Keeping the room cool also helps.
Since sugar is not only addicting (leading to weight gain, especially in a middle-aged women whose metabolism is lowering), it also causes inflammation. This inflammation looks like puffiness in the face, feet, hands, and joints, causing pain. Perimenopause is a great time to kick the sugar habit for good. Try using stevia-based sweeteners when you need a little something sweet. And overall, lowering your carb intake is also a good idea. Try to fill half your plate with non-starchy vegetables, then add a protein source. Moderate carbs that don't spike the blood sugar too much, such as sweet potatoes, brown rice and berries can round out the diet. If you can't quit sugar for your waistline and health, do it for your vanity! Studies show that eating sugar prematurely ages your skin.
Finally, try not to take your feelings too seriously. Many women have written about perimenopause as a time of emotional change. As we mature, we rightfully desire to take stock of our lives so we can figure out how best to spend the next few decades. Relationships and roles change, and that requires flexibility and adjustment. Talking with a friend who has been there, or keeping a journal to help you make connections between your cycles and mood, is helpful. Show yourself the same grace you give your teenage children!
Carrie Willard is a writer, reader, beginner Francophone and mom of 7 who blogs about her weight loss journey at https://www.LaSlimFemme.com. It details how she used "carb cycling" to permanently lose weight and improve her health.
Great article and tips, Carrie! Thank you!
Have you experienced perimenopause/menopause? Do you have any insight to share?