Disclosure: This post may contain referral/affiliate links.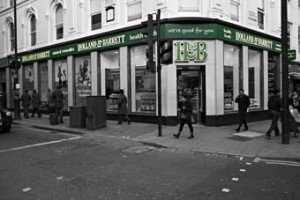 Shout out to all of you who hail from the UK and Ireland (and there are quite a few of you!), I have found your one stop shop for high quality healthy living products.  Leading retailer Holland and Barrett has it all. Awesome health food shop section along with a wide variety of vitamins and nutritional supplements, beauty, hair care, fitness, relaxation, household items and some personal favorites.
For Workouts/Exercise: 
Holland and Barrett has a nice variety of  workout DVD's which include Pilates, Yoga, Tai Chi, Belly Dancing and more.   They have protein power bars, whey protein powder to use in healthy smoothies and even a variety of shaker/blender bottles to whip up a quick after workout shake. The ever popular Coconut Water is on their shelves too.  Coconut water helps you rehydrate and is awesome anytime of day.
For Mind and Body:
They have a great selection of relaxation and spa type items.  Imagine a day of pampering with their aromatherapy essential and massage oils, sprays and calming music.  They have a collection of CD's like Mozart, The Sea, Tranquility and my top choice Dolphin Serenade.
And with their wide variety of Bath & Body accessories like sea salt, loofahs, salt scrubs and body lotions they definitely have all you need to relieve the stress and relax after a busy day.  Set up a spa in your own home!
For Foodies:
I'm amazed at how many food products they have available here at Holland & Barrett.  The health food shop is chock full of cereals, nuts, dried fruit and many other goodies like their new Belgian dark, milk and white chocolate bars.  A wide list of supplements is available as are vegetarian, vegan, egg free, gluten free and low sugar/sugar free products.
You can get spreads/preserves, spices & herbs, all types of teas, beans and rice and so much more.  You are most definitely covered for breakfast, lunch, dinner, snacks AND dessert options.  And if you like to end your evening with a drink, they even have a bottle of Organic Hot Toddy (available in their local stores).
Happy Shopping!

P.S. They are a green company too!