Disclosure: This post may contain referral/affiliate links.

Have you heard of the Get It Guide?
Get It Guide is Shine's go to guide for women with topics on fashion, beauty, fitness and food.  Shine from Yahoo! is the #1 women's content site where members can share ideas and get trusted information on many topics.  Over at Shine, you'll find so many goodies like Jumpstart 2012, Vitality and more.
The fourth Get It Guide was released this week and it's all about AT HOME FITNESS.  You can read about the top searched at home workouts on Shine in this guide.
At Home Workouts
You know how much I love my at-home workouts and with a new home gym garage space, I have even more variety for my workouts.  BUT you don't have to have a home gym to get great results from home workouts. For many years, I did workouts in our bedroom so it can be done.  Family room, living room, office…any of those will work!
This Get It Guide focuses on 4 awesome at home workouts that I think you'll enjoy.
Zumba Fitness®
INSANITY®Fast & Furious: 20 Minute Maximum Fitness Results Workout DVD
Personal Training with Jackie: Crunch-Free Xtreme Abs
GoFit Kettlebell with Bob Harper Training DVD
Now you get to go and comment, share and vote for your favorite!  Which one will you vote for?  I haven't tried any of them but they all look great. Kettlebell's are one thing we don't have in our home gym YET so that one will have to wait but all the others sound like kick butt workouts.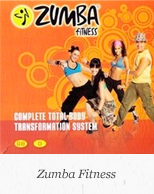 Great News
I have been selected, as a Get It Guide insider to review the Zumba workout AND give one away to one of my awesome readers. Here's what they say about the Zumba workout,
"Zumba Fitness® – Zumba Fitness is a Latin-inspired dance-fitness program that blends red-hot international music created by Grammy Award-winning producers featuring contagious steps to form a 'fitness-party.' Since its inception in 2001, Zumba Fitness has grown to become the world's largest and most successful dance-fitness program with more than 10 million people of all shapes, sizes, and ages taking weekly Zumba classes in over 90,000 locations across more than 110 countries."
The Zumba package arrived yesterday and I was able to do the Basics DVD which shows you all the moves and how to do them step by step.  Initial thoughts: AWESOME!
Depending on timing, I might be able to get the review and giveaway up before I leave for Oklahoma.  If not, you can be sure I'll be checking it out once I return and will post a full review and then giveaway so stay tuned!  Hopefully I can get Kevin (my hubby) to participate too and get a guys perspective.  I have heard great things about Zumba!
Do you workout at home?  Let's hear about some of YOUR favorite workouts.