Disclosure: This post may contain referral/affiliate links.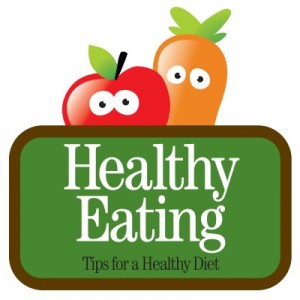 In honor of National Nutrition Month, I'm going to share a few great blog posts with you.
Be on Team Breakfast (plus yummy giveaway!)
Who knew it was also National Breakfast Week?  Here's some Paleo Pumpkin Pancakes for you!  Ohhh and French Toast Muffins.  These look good.
25 Things Everyone Should Know About Nutrition
Do you love mushrooms as much as I do?  Celebrate National Nutrition Month with a Twitter party with The Mushroom Channel and Resourceful Mommy.  Sounds like fun!  Wish I didn't already have a commitment.
Oh and Registered Dietitian Day was yesterday so I also want to give a shout out to a few great RD's.  It's been on my wish list to have one some day.  They are committed to helping others live healthy lives so help me celebrate them.
Elle at Nutritionella
Katie Anne at Healthy Heddleston
Anne at Fannetastic Food
Melanie at Nutritious Eats
and of course up and coming, soon to be RD, Lindsay from The Lean Green Bean who I adore!  And she even wrote a blog post dedicated to all the awesome registered dietitians.  It's awesome!
And this month is really special because my friend Cherie is in the April issue of FITNESS MAGAZINE!  She is so awesome and inspiring.  Go pick up a copy (the one with Jillian Michaels on the front) and check out page 16.
Go Cherie!  Total rock star!