Disclosure: This post may contain referral/affiliate links.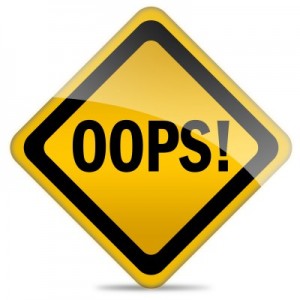 Once again the week started out good…..then went down hill. I did a move in one of the workouts and strained/pulled a muscle in my left arm.  I'll never do that move again.
But I decided that since I was starting Best Body Bootcamp and the Polar Ambassador challenge tomorrow, April 1st that I should take it a bit easy. Not that I could do much with my arm anyway.
I was taking ibuprofen on a schedule and hubby made sure to massage the arm as well.  I was able to get some house work done and we did a bit of shopping on Sat. so I kept myself moving doing what I could.
Here's the workouts I did accomplish:
Monday-
*Mat workout
Time: 15 min.
Calories burned: 144
I made up my own mat workout and it was hard!  I could only get through 2 sets, my arms were shaking and I was sweating.  The goal is to make it through 3 sometime.  I'll need to add this to my workouts throughout the week.
Tuesday-
*Spinning
Time: 35 min.
Calories burned: 539
Wednesday-
*Tone Zone workout
Time: 24 min.
Calories burned: 320
This workout was from Women's Health Magazine.  It was a workout I saved on Pinterest.
Thursday- Day off
Friday-Sunday- Nada
I'm feeling much better and hope for a great start to the month tomorrow.  It better be because I celebrate my 41st birthday tomorrow.  I'll do client work in the morning and evening but the whole day will be mine.  I'm going to workout, run some errands if I feel like it, read and maybe watch a movie. I'll be trying my hand at making enchiladas for dinner (we are going out for my b-day dinner with friends next Saturday to Seasons 52) and might even try to make some strawberry scones or some other strawberry dessert.
Hope you had a very Happy Easter!  We spent the morning and afternoon with my sister in law. She treated us to brunch at our local Holiday Inn. It was a wonderful spread and we enjoyed ourselves. Just finished watching the movie Grown Ups and I'm feeling a nap coming on. Need to get rested for a busy month ahead.
How did your week go?  Did you do anything special for Easter?