Disclosure: This post may contain referral/affiliate links.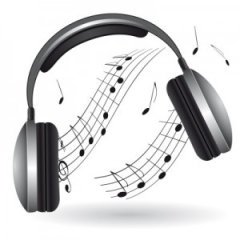 The Top 10 workout songs for August 2013 are here from RunHundred.com. Time to rock it out!
Chris from Run Hundred says, "This month's top 10 is dominated by pop music—albeit from a variety of sources. Mickey Mouse Club veterans like Britney and Justin Timberlake turn up alongside American Idol alumni Phillip Phillips and Kelly Clarkson. Further from the mainstream, Duck Sauce and Capital Cities contribute crossover hits while Zedd and Avicii represent the overseas DJ contingent. Somewhere in the bunch, there's a song that'll make you want to break out your running shoes."
If you are looking for some good workout music, here's the full list of Top 10 songs for this month from Run Hundred.
To find more workout songs, check out the free database at RunHundred.com. Browse the song selections there by genre, tempo, and era—to find the music that best fits with your workout routines.