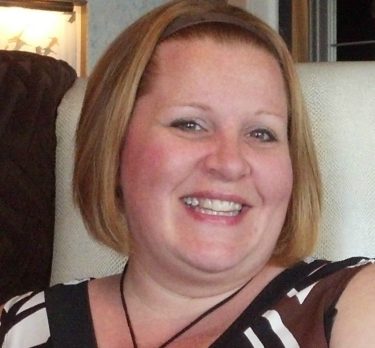 Hi! I'm Angie Newton, the gal behind Her Grand Life and Newton's Travels. I am a professional blogger, virtual assistant, social media manager and online business manager from the Northeastern part of Illinois. You can reach me by email here.
In 2008 I founded my healthy weight loss blog formerly called Losing It and Loving It. Wow! That is 12 years of writing about my personal weight loss journey.
I originally started this blog to share my personal weight loss challenges and triumphs, favorite weight loss and fitness products, not to mention tips for healthy weight loss and living a healthy lifestyle. And now I have expanded it into a total lifestyle blog where I share the grandest parts of my life.
You can learn more about me here.
I absolutely love connecting with my readers about fitness and all things healthy living, family, travel and more!
My passion is still to help those who struggle with weight loss, just like me. It is vital to have a support system and a place to go to get on track and to be REAL – that is just what I do, and I am "LOVING IT!"
Most of my readers are women over 30 who have 100+ pounds to loose. They want to change their lifestyle, lose weight, become more active and eat healthier. I know first hand what it is like to loose over 80 pounds and even gain much of it back.
I am passionate about all types of fitness related activities from rebounding to spinning to boxing and everything in between. My husband and I even remodeled our garage into our very own home gym.
We also have a whole section on travel. Our travel stories feature accommodations, spas, meals, fun attractions/activities, etc. for couples and families.
Currently I am looking to work with brands and sponsors who have products or services I can promote on my blog and all my social media avenues related to – fitness & healthy living including my Monthly Fitness Challenge group, travel, family (we are grandparent's to 5) and more.
Looking for Strong Brand Relationships
I am crazy about products, brands, and companies I can firmly stand behind. My goal is always to find a product, service or brand I use in my own life, then integrate it via my blog and social media –  readers and followers are thankful for an honest opinion!
My services:
Featured Posts
Gift Guides
Sponsored Social Shares/Twitter Parties
Product Reviews
Travel Stories ( featuring accommodations, spas, meals, fun attractions/activities, etc. for couples and families)
+ more!
If you have another project that you think would be a great fit, reach out and let's chat.
Blog Post Examples with Product Integration
*I always incorporate integration via blog posts and social media to help reach the most amount of readers & followers.
Let's Get in Touch!
It's easy to reach me. Just fill out the contact form here or feel free to send an email.
I am currently looking for products, brands, and sponsors that I can promote on my blog and social media. Will travel. The possibilities are endless when I find a brand and product I love!
Let's work together and create something truly awesome!
Best Wishes,
Angie Newton