Disclosure: This post may contain referral/affiliate links.
Did someone say massage? Oh yes, I am always ready for my tension and pain to melt away. The only problem would be the ongoing expense. The money to pay for someone to help keep our bodies "moving" can really add up.
Getting some muscle pain relief has been a very important goal in my life. After many trips to the doctor and physical therapy I have had no major luck with this.
After the doctors didn't find anything on my CT scan they gave me the thumbs up to start adding in light stretching and workouts to my daily routine. Why not add in massage too, right? Can't hurt at this point.
What does one do to create a regime that helps those nagging aches and pains?
Enter Massage Track
A few months ago I found the Massage Track (now Deep Recovery) or rather it found me. The company sent me their system to try out. This tool helps with deep tissue massage. In essence it helps you retain healthy tissues and provides a way to recover faster. Sounded good to me!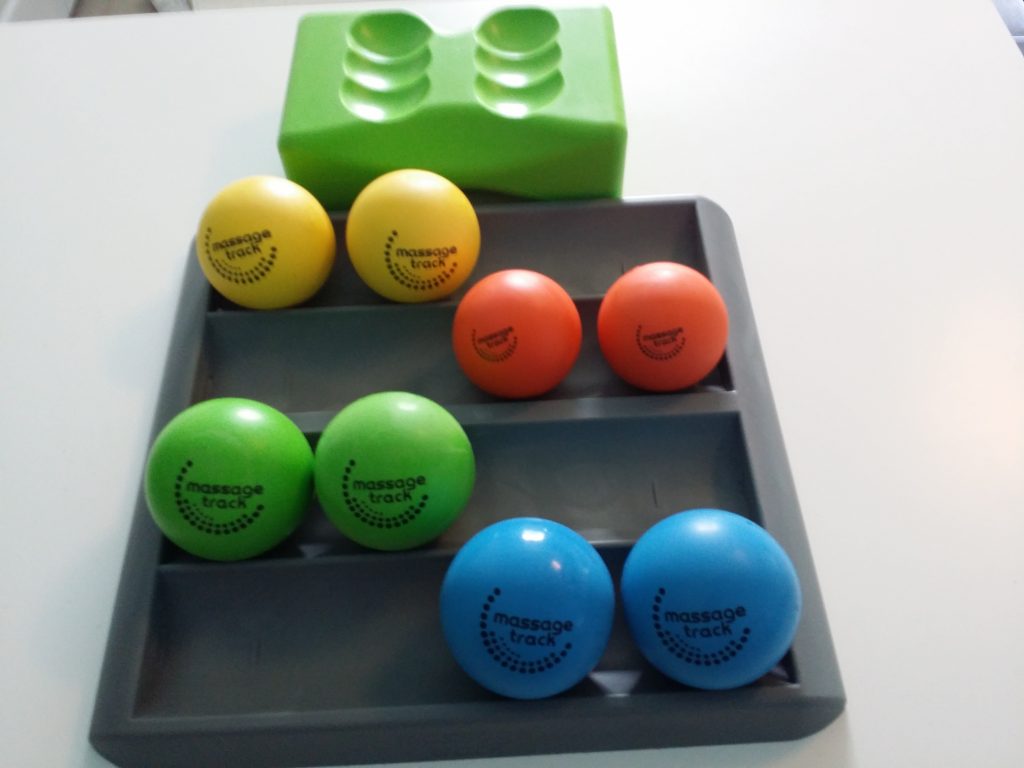 To understand why I like the Massage Track you first need to understand – what is deep tissue massage?
Deep Tissue Massage
a type of massage therapy that targets deep layers of muscle and fascia in your body.
it relies on deep pressure and slow, intentional movements.
said to help with an assortment of physical conditions.
Many can't afford having a deep tissue massage a few times a month. However, the Massage Track can be your own physical therapist to help with muscle pain relief.
The Massage Track…my own deep tissue massage in the privacy of my own home. It's there when you need it.
When the Massage Track (now Deep Recovery) first arrived, I couldn't wait to start testing it out. The first step was to wash it in warm soapy water.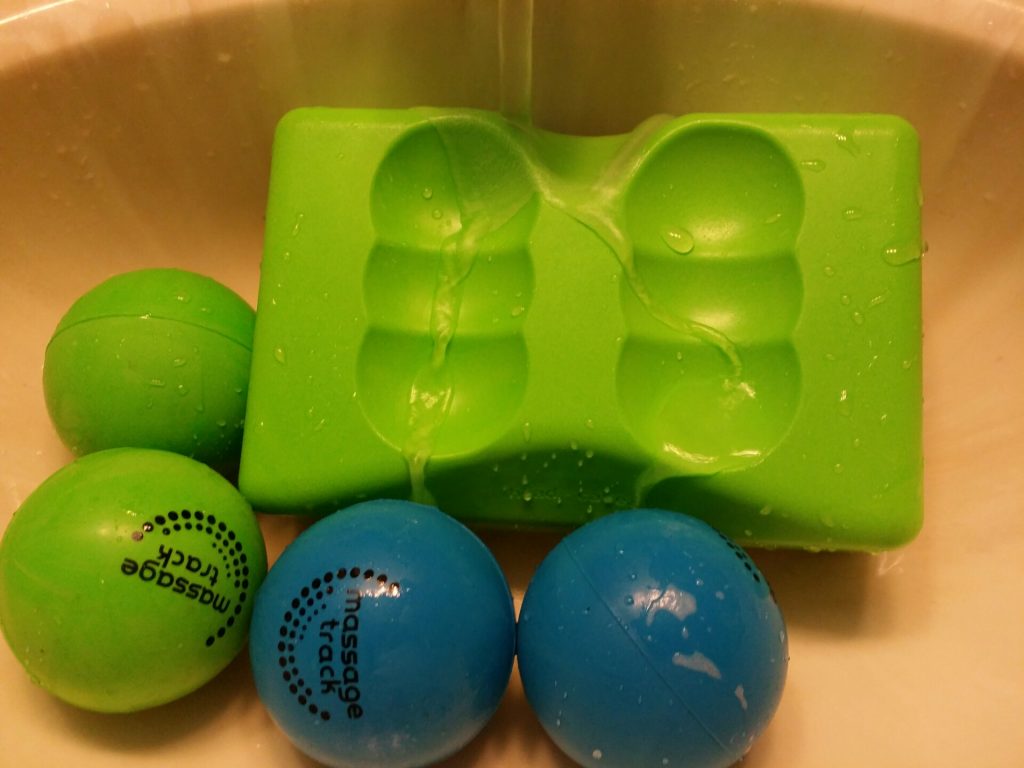 And learn different ways on how to use it. They have a wide variety of videos to help you learn how to use it.
It was hard to get myself on the floor with so much body pain so my first test was a foot massage. It hurt so good. Ha just kidding! I was able to work out all the kinks.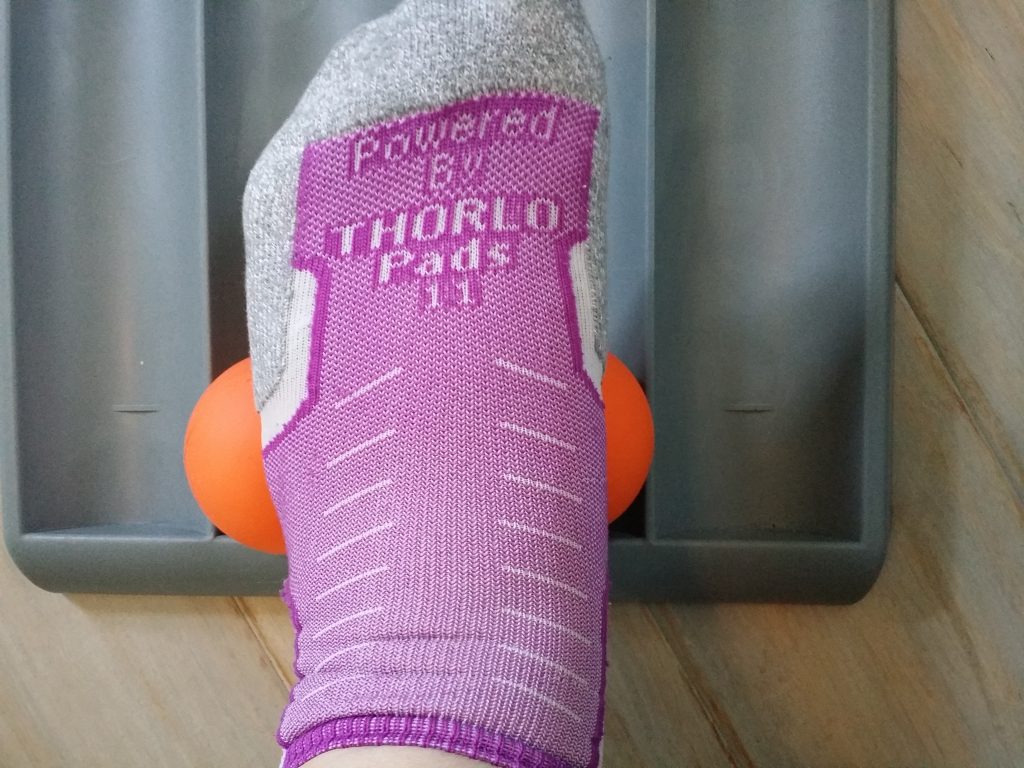 Love my Thorlo fitness socks too (you can never have to many). They are the best, I have been using them for years.
Recently I have been wanting to try to massage my upper left arm. My arm has been hurting when I reach for something or when I just try to move. I have a good feeling that the massage track can work out the kinks in my upper arm. In the video below, at about 1:19 it shows how I can do that but I am trying it out while standing with a Massage Track ball between me and the wall to see how that goes. First time I did it felt pretty good.
I have enjoyed using the massage track. It's especially helpful and more affordable than getting a massage every week even though I wouldn't mind THAT.
Lately it feels like my whole body is falling apart so every little bit helps. What I need to do is start a body journal and keep track of my aches/pains and what I'm doing that helps (or doesn't). Kind of like a weight loss/fitness and food journal.
Do you keep a journal like that?
Be sure to check out Massage Track online and connect with them. They are happy to help answer any of your questions.
**Here is the medical disclaimer for Massage Track. And everything in this post is all my personal opinion of the product and how it works for me. Be sure to talk to your doctor before starting anything new.