Disclosure: This post may contain referral/affiliate links.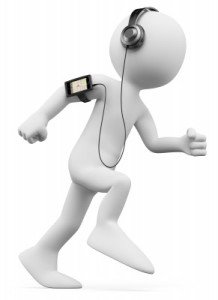 Top 10 Workout Songs:  September 2013
I just love when I get the top 10 workout songs for the month in my inbox. Here's what Chris says this month, "This month's top 10 is dominated by duos. There are two songs by M83 and Imagine Dragons that have been out awhile but are just now getting their due from gym-goers. There are a couple tracks by Capital Cities and Bruno Mars that cracked the top 10 already and are re-entering in remixed form. Lastly, there's a pair of dueling singles from Lady GaGa and Katy Perry's forthcoming albums."
Sounds good!
Here's the full list, according to votes placed at Run Hundred–the web's most popular workout music blog.
To find more workout songs, head over to RunHundred.com. Visitors can browse the song selections there by genre, tempo, and era to find the music that best fits with their particular workout routine.
Enjoy!