Disclosure: This post may contain referral/affiliate links.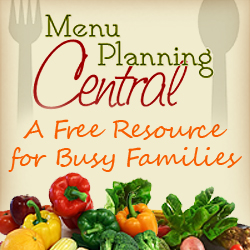 A personal chef sounds like a great idea to me. What about you?  Although hubby is a great cook and can whip any meal together in under 30 min. I know he's got to be tired of doing cooking for us for almost 17 years.
I can make some things but I get easily frustrated following a recipe. Cooking is just not something I'm into.  There ARE meals that I have succeeded in making and I think if we had a bigger kitchen with more space, I might be more inclined to spend more time in the kitchen.  And if you can believe it, I have a stand mixer on my Christmas wish list.  Not an expensive KitchenAid unless of course they would like to send me a Majestic Yellow one (or any color for that matter) to review!
I struggle not only with meal planning but also coming up with a grocery list and anything that has to do with cooking period.  I sure wish I could whip up meals easily.
I have mentioned doing weekly meal prep like the awesome Lindsay over at The Lean Green Bean but Kev is just not into having meals made in advance.  Things like hard boiled eggs and maybe homemade granola bars, etc. that would be grab and go would be fine.
I digress….here's some thoughts for this week.
Meal ideas for this week:
Tuna and soup
Shrimp and veggie pasta
Pizza
Salmon, veggie, biscuit bread
Breakfast for Dinner
And here are some meals I would love to try:
Slow Cooker Lentil Stew with Polenta
Slow Cooker Quinoa Chili (no meat extra beans)
Do we see a theme with the crock pot?  The only thing about that is when I make crock pot meals, we have so much left over.  It's just the two of us here.  Guess we could freeze it huh?
I see so many awesome recipes on Pinterest that I would love to try.  Like these Lentil Mushroom Meatless Meatballs. Oh I could go on and on!
So tell me below in the comments: 
Do you like to cook? What are you best tips for meal planning?


P.S. Be sure to check out the Menu Plan Monday over at Laura's Organizing Junkie blog.  There are so many great links with awesome meal plans.