Disclosure: This post may contain referral/affiliate links.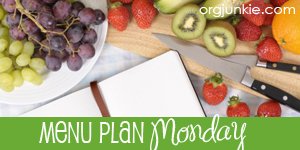 This past weekend we got a lot of organizing done.  Tons of boxes were gone through with most all of it going to the trash.  THAT feels awesome.  I wasn't about to keep things because "we might need this in the future". Nope, if we need it down the road, we'll buy or borrow it.  My Jeep is packed full of boxes to donate to our friends local thrift shop.
The feeling of letting go of things is quite amazing.  I'm sure it's good for your health too.  A lot less stress when there is less clutter!
We are not quite done yet but I sure hope to have everything sorted/shredded/donated by Thanksgiving.  We are on our own for Thanksgiving and I want to not only be able to relax but get our Christmas decorations up.  We are going out for Thanksgiving lunch to the Pita Inn so we'll have plenty of time to do it all.
Then maybe I will twist Kev's arm to check out the Black Friday deals at hhGregg that same night.  We celebrate my stepson's and his fiance's birthday's that weekend too.  Busy busy.
I also have a lot of fun things coming up for you guys this month and next.  Awesome giveaways too.
On Saturday, we drove an hour and a half to buy some yummy spices.  Kev was given a spice gift last year and we finally ran out of his favorite so we found a store local to us and decided to take a drive.  It was worth it.   Penzeys was an awesome store and we came home with lots of goodness.  Here are some of their recipes online.  They are located in historic downtown Naperville, IL  where North Central College is located.  I loved the cute little town.  And you know we had to stop at their froyo shop. Yep!
So this week's menu hasn't really been thought out too well but so far this is what we have:
Monday- Leftover homemade soup
Tuesday- Pizza & salad
Wednesday- Mahi Mahi burgers (me)/Pork chops (him) and BBQ baked beans
Thursday- Veggie quinoa stuffed peppers
Friday- Oven baked tacos
Saturday & Sunday- It's up in the air as usual.
Don't forget to check out what others have on their menus this week too.  I love getting ideas from them and Pinterest.  Keep your fingers crossed that I'll get more into cooking in 2014.  I know hubby hopes and prays everyday for that to happen lol