Disclosure: This post may contain referral/affiliate links.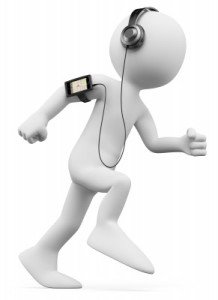 "This month's top 10 list contains a healthy mix of perennial favorites and relative upstarts. Chart regulars like Shakira and OneRepublic both clock in with their most recent singles. At the same time, Ed Sheeran and Christina Perri are making their first appearances in the top 10—him with some uncredited assistance from Pharrell Williams and her by way of a Passion Pit remix.
Whether you're looking for the comfort of something familiar or a boost from something new, there should be a song or two below that will pop you into a pair of sneakers." says Chris of Run Hundred.
Here's the Top 10 workout songs for May from Run Hundred.
Ellie Goulding – Beating Heart – 128 BPM
Christina Perri – Human (Passion Pit Remix) – 119 BPM
Naughty Boy & Sam Smith – La La La – 125 BPM
Mystery Skulls – Ghost (Solidisco Remix) – 124 BPM
Calvin Harris – Summer – 128 BPM
OneRepublic – Love Runs Out – 121 BPM
Childish Gambino – Sweatpants – 80 BPM
I love music by Ellie Goulding and Shakira. What are your favorites?
To find more workout songs, hop on over and check out the free database at RunHundred.com. Browse song selections by genre, tempo, and era.  You'll find the music that best fits your particular workout routine. Enjoy!