Disclosure: This post may contain referral/affiliate links.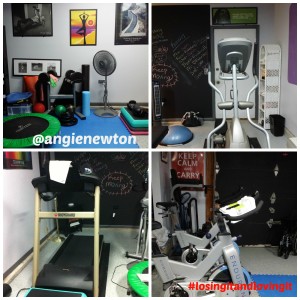 Best Home Gym Advantages: There are Plenty
If you want to make a commitment to having a fit lifestyle but your current lifestyle keeps you from getting to the gym, then you may want to think about the possibility of setting up your own home gym. I think most of us would like to make fitness a full time priority.
However, that becomes challenging (especially if you have daily commitments). We understand that we need to work out and be consistent with our efforts. However, we have little time blocked out to do it.
This is where a home gym can come in handy for you. Don't get me wrong, gym memberships are a great thing to have as well. However, having an area to set aside to exercise can be a valuable asset to people that make fitness a high priority.
Here are some of the best home gym advantages:
Flexibility:
It will be much easier to keep your commitment to fitness because with a home gym you can work out any time you choose. Things happen in all of our lives that can throw us off. You might oversleep, have a canceled appointment or something similar.  Having a home gym will give you the opportunity to be flexible with your schedule. With your own home gym you can workout any time you choose even if it's 2 AM. Oh and one of my favorite things is not having to pack shower stuff and clothes and lug a gym bag around.  I walk right inside and can hop in the shower.
Privacy:
I love that I have the privacy to focus on my workout routine. The option to watch or listen to what ever I want while I'm working out in my home gym is awesome and it's pretty cool not having to fight to use your favorite exercise machine.
Finally, the best part of having a home gym…
Save money:
A gym membership is an ongoing expense. Not only that but you'll be spending extra money in gas going to and from the gym. Sure home gym equipment can get expensive but in the long run, it's a much better investment IF you have the space for a home gym. If you do your research, you can find some great deals. Start out small and then add to it as your financial situation permits.
If you are someone with a ton of commitments and can't make it to the gym most of the time, you're just throwing money away (I hear this all the time).  It's time to consider investing in home gym.
Do you have a home gym? Do you have a gym membership?