Disclosure: This post may contain referral/affiliate links.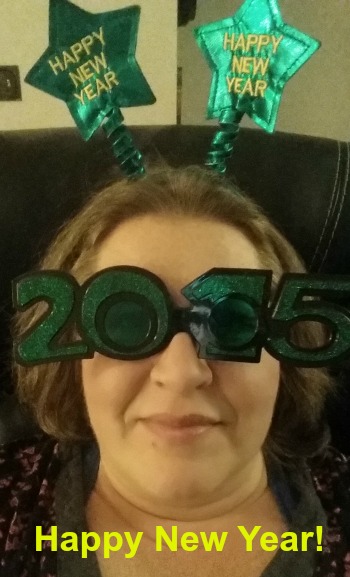 The 2014 holiday's have been busy. We have had family living with us since just after our Roatan, Honduras vacation and I'll be catching you up on everything. My parent's came for about 10 days for Christmas and it was a fun time. We had a full house and I loved it.
This New Year's Eve was a bit different than normal. Now that we have family living with us, we had company when we got home from our special anniversary dinner. Kev and I changed it up this year and after 17 years of going to Benihana's we booked our dinner through Open Table at Season's 52.
We had been to this restaurant one time before and loved it. So we felt it would be a great choice for our 18th anniversary dinner. And they did not disappoint.
Our server was awesome and welcomed me by name. The only way he would have known that was through Open Table so that was cool. He asked Kev for his name and remembered us the rest of the evening.
We had the Ahi Tuna Tartare appetizer which was amazing. Kev had the Filet Mignon with the entree accompaniment of caramelized grilled sea scallops. And I had the caramelized sea scallops with the entree accompaniment of Maine lobster tail. Such an outstanding meal. We also had a few of their yummy desserts.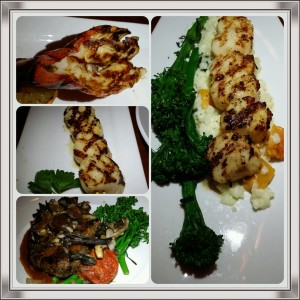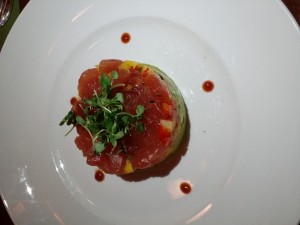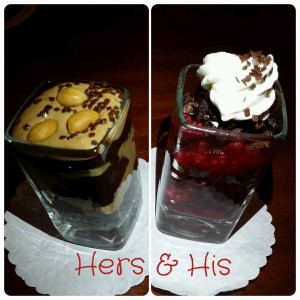 After dinner, we came home and just hung out all night. We watched the New Year's Eve shows on TV, had some non alcoholic bubbly and snacks.
We donned our 2015 gear and welcomed in 2015.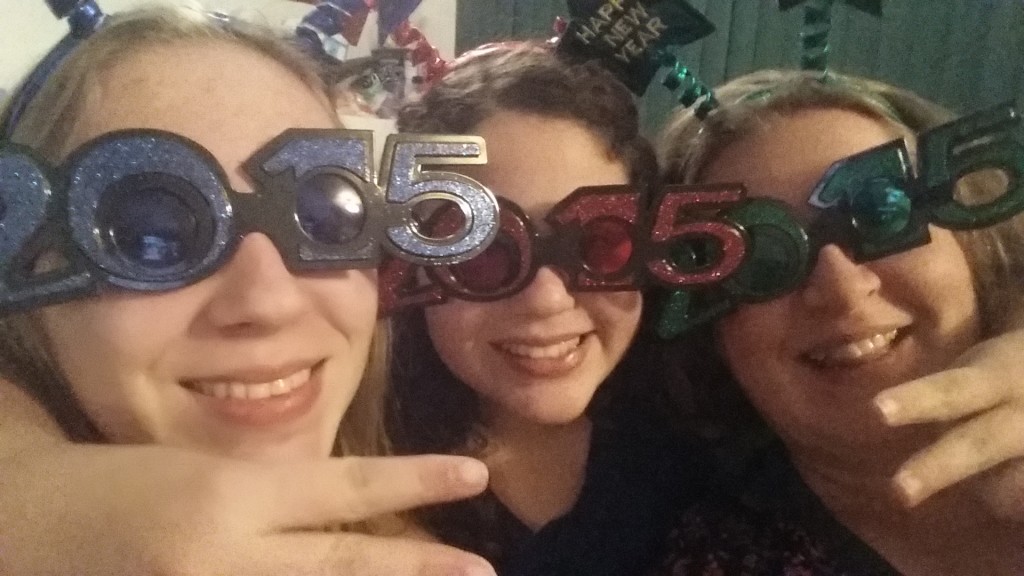 Wishing you all a very Happy New Year! Did you do anything fun for New Year's Eve?