Disclosure: This post may contain referral/affiliate links.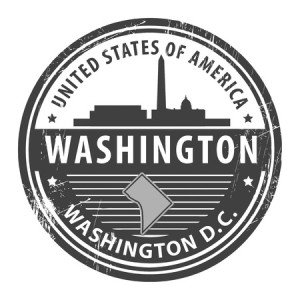 I can't believe I'm pretty much packed and it's only Tuesday. We leave Friday for a non-stop crazy packed trip to Washington, D.C.
It's been a busy few weeks getting ready for our trip to Washington, D.C. I'm originally from Northern VA and went to D.C. a lot growing up. Rikaine from the Beans & Tortillas travel blog will be going plus her three kids. They moved in with us about 6 months ago, not too long after we all went to Roatan, Honduras.
We are going to stay in Virginia and take the Metro in to the city each day. We booked a hotel suite that has a kitchen so our first step when we get to town is to make a grocery store run and stock up for the week. It will save us a lot of money to pack lunches and get back most nights to make our own dinner. Breakfast is included with our room which is nice. We will have a few meals out of course and I want to check out some D.C. food trucks (hopefully Rikaine and I can find vegetarian (me) and vegan (her) options).
Looks like the weather is going to be pretty decent in Washington, D.C. with a potential for rain. We are going to take a chance and leave our winter jackets home and bring hoodies, windbreakers, hats, gloves and scarves. Hopefully I don't regret not taking my big jacket but I really don't want to carry it or pack it. I have very little room as it is.
You can follow our travels over on our family travel blog, Newton's Travels. I'll be sure to post on my social channels!
Feel free to follow us:
Rikaine and I pretty much planned out our whole week in D.C. but of course we aren't tied to anything except the Capitol tour that we booked through the IL senator's office . Going to try to get a tour at the Bureau of Engraving and Printing but it's first come first served when we get there. Well it wouldn't have been had I booked that and the White House tour 6 months in advance. Oh well.
We will be doing a TON of walking so I'm prepared with my favorite Ryka sneaks. After this trip, I'm going to need a new pair. They have held up nicely and I have walked a lot in them. They have walked the streets of Carmel and San Francisco, CA and Roatan, Honduras. Lots of miles put on these puppies.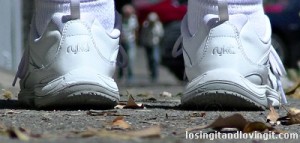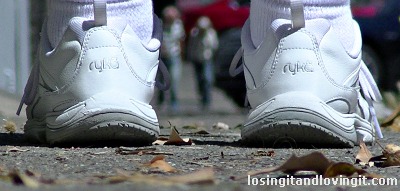 Have you heard of Ryka? Check out my review on Ryka shoes for women. I also have other walking shoes from them that I love. Ryka's shoes make the perfect travel shoes.
I'm waiting until last minute to figure out this selfie stick I got for Christmas and I have my late uncle's camera that I haven't really ever used. Glad I'm pretty much packed so I have a little extra time to try to figure this stuff out.
Speaking of packing, we are flying Frontier Airlines and they only permit ONE personal item (purse OR backpack) and they charge for carry on's. Crazy! They have a different price for every option, pay online pay this, pay by phone with an agent, pay this, pay at check in, you see where I'm going? I would rather pay more for a flight and not have to worry about baggage fees.
Tomorrow is beauty day, nails and pedicure! It will be a nice chance to relax before finishing out this busy week. Client work is set up (I will be working a bit during our trip) and I still have to get my VPN (virtual private network) account set up so that all my devices are protected while traveling.
What are you up to these days? Do tell.