Disclosure: This post may contain referral/affiliate links.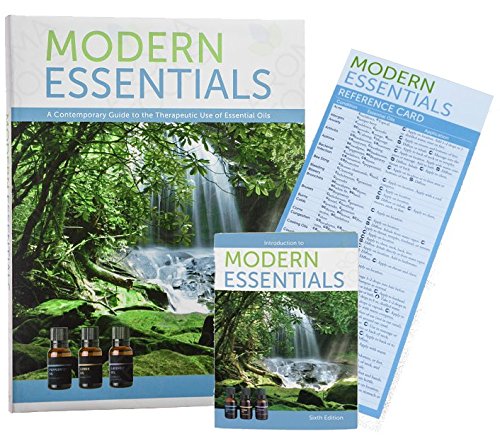 Using Essential Oils
Over the last few months, I have started to use essential oils. It's been fun playing around with them to see how they might benefit me.
I have used them to help me stay focused and on task, to relieve occasional sleeplessness, head and neck tension and the biggest for me has been the stomach cramp relief.
The natural essential oils I have been using are from a company I can't mention online due to FDA regulations. In this post I'm linking to NOW Essential Oils. I have heard great things about them but have not personally used them YET. You can check out the reviews on Amazon!
Have you used NOW essential oils?
If you want to read and hear about the oils I'm currently using, feel free to contact me. I can discuss them via email or phone, no problem.
I have purchased quite a few essential oils and am learning how best to use them for me personally. Everyone is different of course so it's pretty much trial and error when you start using any essential oils.
Here are some of my favorite essential oils:
Lavender – Great for help with sleep and is used for calming and relaxing qualities. I dab this on the bottoms of my feet at night.
Peppermint – Love the strong mint smell, it helps with stomach discomfort and I love using it to help lessen head & neck tension.
Tea Tree – Used for cleansing & soothes minor skin irritations
Cedarwood – Has a woodsy scent, a relaxing and soothing aroma. Another one I have used on my feet at night.

Be sure to do your own research on whether to ingest, use topically or aromatically. We have cats and a macaw so I don't personally diffuse essential oils in our home although I have heard of many who do.
I am quite jealous of anyone that can diffuse though because I love the variety of diffusers out there.
A travel diffuser sounds like a good possibility though. I have been researching mini essential oil diffusers and most have a USB hook up. I'm not sure I like that idea so I went on the hunt for a battery powered or plug in diffuser.
This battery powered mini diffuser looks like the best one so far. This diffuser is larger and holds a lot more but I'm not sure it would be the right one to take on a trip. Decisions, decisions!
The next thing you'll need if you want to get into essential oils is a few good books or guides. I have two so far and have taken some out of the library but they were older books.
I love the Modern Essentials book bundle that my mom and dad bought me last Christmas. It has so much great info in it and I'm constantly using it to find out what to use each essential oil for and it came with a mini guide that I carry with me everywhere I go. This guide is also available as an app on Android ($6.99) and iTunes.
The other book I have is the Essential Oils for Beginners book. It's very easy to read and teaches quite a bit about therapeutic uses of essential oils and more.
Transporting Essential Oils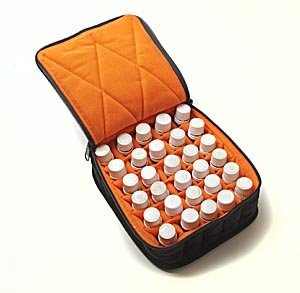 I bought this nice little essential oil case to hold the bottles I have but I meant to buy the larger size that holds 30 bottles. I'll probably go ahead and get that and use the smaller one for traveling.
If you want your essential oils to last a bit longer throughout the day, try a diffuser necklace to wear around your neck or make one to hang in your office, car, and/or bathroom. Be on the lookout for an upcoming post about how we made our own diffuser necklaces/car hangers. It was fun!
Even though we made a few of our own, I have some diffuser necklaces on my wishlist, like this Antique bronze diffuser necklace. This steel lock pendant is cool too. What do you think of this stainless steel pendant? I like the gold and black. This was one of the first ones on my wishlist. Can you guess what will be on my Christmas wish list this year? I just can't help myself.
I really enjoy using all different kinds of essential oils. Learning how they can be used and the benefits is a lot of fun. There is so much info out there so do your own research and always be cautious how you share your experience using them. See the FYI below lol.
The funniest thing is, I brought up the fact I was using essential oils and recommended it to someone on Facebook and the replies that came after totally smashed essential oils. Hey to each their own, they are beneficial to me so I'll keep using them. Believe me, I would much rather use these than pull something from my medicine cabinet.
Do you use essential oils? What are your thoughts?
Play nice.
FYI  These statements have not been evaluated by the Food and Drug Administration. Essential oils are not intended to diagnose, treat, cure, or prevent disease.