Disclosure: This post may contain referral/affiliate links.
I'm sure most of you know by now that we had to make one of the hardest decisions to put our sweet Basset Hound down last night.  We have been very emotional and as you can see I haven't posted to my blog since Sunday.  I'm taking some time but hopefully you'll see a guest post on Friday. If not, I'll be back to blogging on Monday.
Caleb was a huge part of our life and had been sick over the years and just recently went downhill with kidney disease. His kidneys were giving out, he wasn't eating or drinking and it was time.  I had bought a domain a long time ago for a Basset Hound website and I worked on that a little today.  It helped a little to think back at the great times and even the struggles we had with him.  Hope I'll have that up one day soon and I'll be sure to share the link with you.
Many of you have followed the story on Twitter and Facebook and we appreciate all the love, prayers and good thoughts.  The Internet is an amazing thing.  You all are so special to me!  Here is a picture of Caleb to show you what a loving 'baby' we had. He lived 9 years and we were honored to be his mommy and daddy!
RIP Caleb-Nash Newton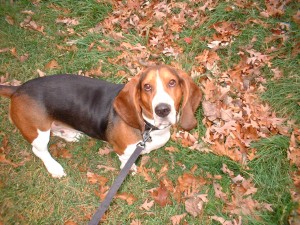 I'll be back blogging soon!  Thanks for your patience and understanding.
Angie