Disclosure: This post may contain referral/affiliate links.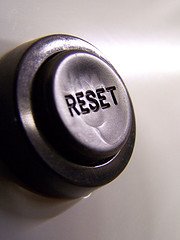 Photo credit
So here we are on August 30th and due to unforseen circumstances I was not able to complete the August challenge I set for myself.  Pretty bummed about that but life happens and I'm ready to move on to September.  Need to find the reset button and move along.
The only workouts for this week that I have to share with you are from yesterday and today.  So here we go.
Saturday-
*Spin/Cycling class
Time: 1 hour 6 min.
Calories burned: 711
Sunday-
*Spin/Cycling class
Time: 1 hour 2 min.
Calories burned: 692
Oh and I did do a 15 min. walk one day last week too.
It was a long week but I'm feeling so much better although still a bit exhausted from everything that transpired over the last week or so.  I am back on target for my daily exercise so September should be good for workouts and goals.  I'll be posting my September goals and challenge (s) on Tuesday so be on the look out.  Hint: It's all about The Biggest Loser and more!
I also wanted to say thanks once again for your kindness, notes, emails, etc. in regards to the loss of our sweet Basset Hound.  Our hearts ache every day but it gets a bit easier with each passing day. We remember all the fun times we had with him and laugh (and cry!) about those daily.  Hugs to you all!
How did your workouts go this past week?