Disclosure: This post may contain referral/affiliate links.
Thanks to Kristina from Fully Raw I did it. I made my own homemade salad dressing.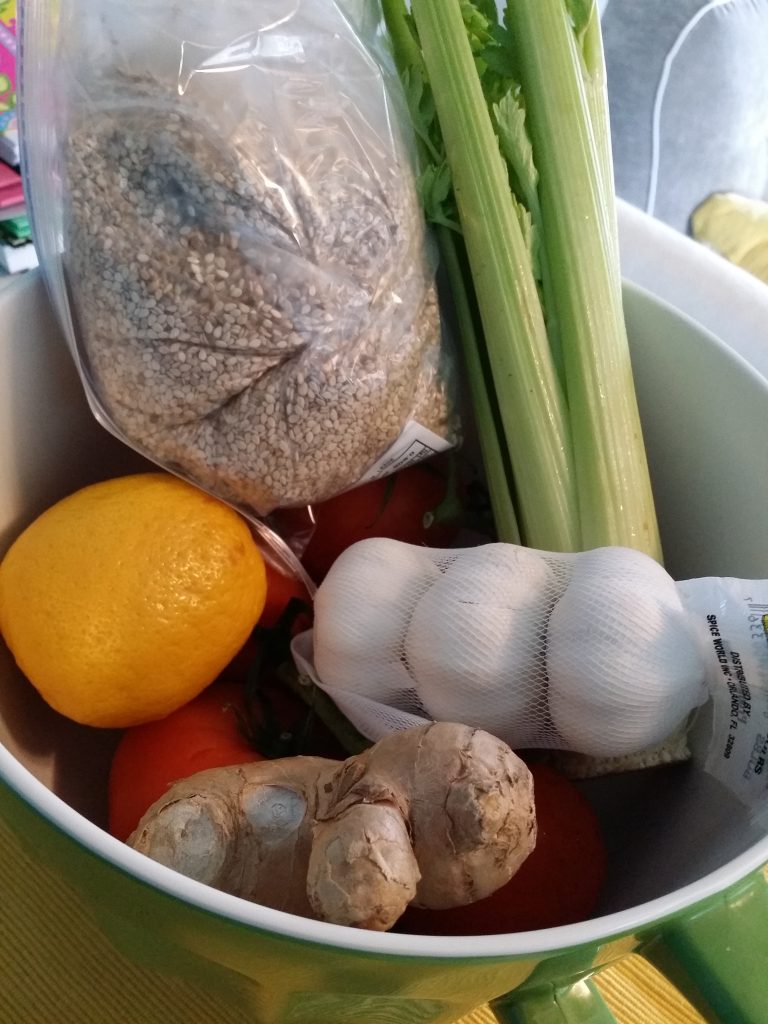 And it turned out good.
You can watch this video for the recipe and more of her yummy creations. She made it so easy for someone like me who really doesn't cook.
Here it is.
Then look at this beauty. All those delicious veggies.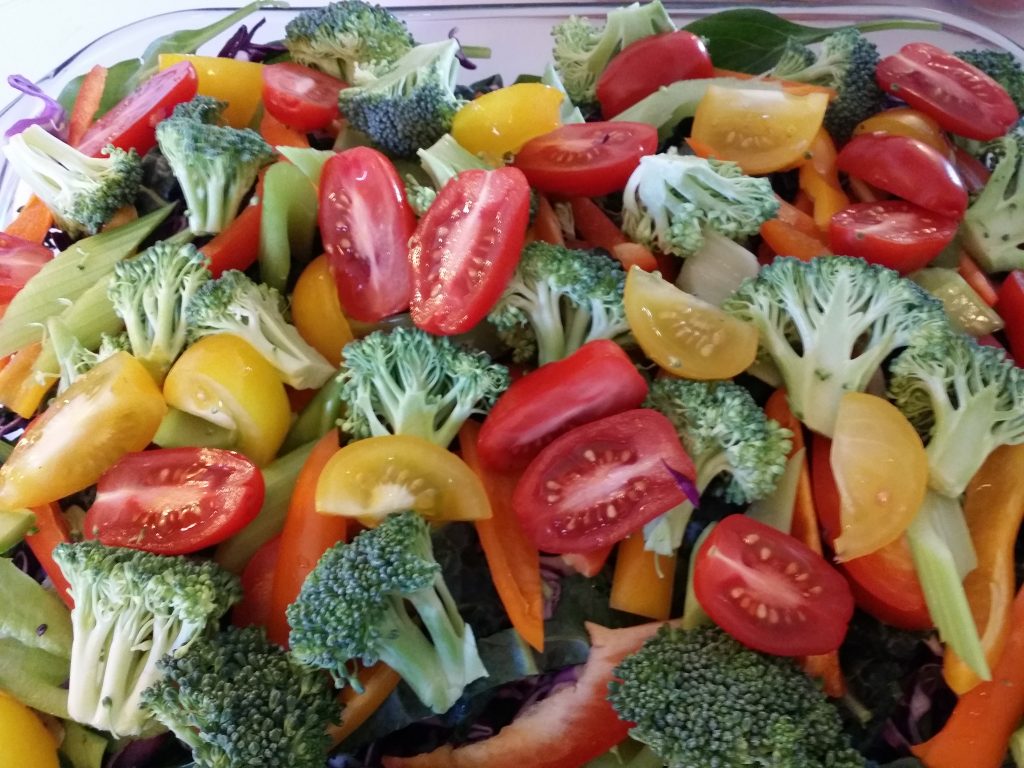 I did add a little spice to the top of my salad. And oops forgot to grab a pic of it all together but it was quite tasty.
Note: It's been a while since I made this but I forgot to post it.
Here's what I added to my Ninja blender (I have the Mega Kitchen System).
5 tomatoes (small to medium)
1 cup cut celery
Sesame seeds (raw unhulled)
1 garlic clove
Small piece of ginger (pinkie size)
2 tbsp lemon juice
It didn't take me long to whip that up at all. In fact, that is exactly what I did, threw it all in the blender and hit blend.
Like I mentioned, it needed a bit of seasoning but I really liked the fresh taste. It's a lot healthier than regular salad dressing so it's a good start.
Of course now I would use my Vitamix to blend up delicious salad dressings! I love that thing.
I want to try more of her salad dressing recipes in the video I linked to above. She makes eating raw look so simple and delicious. Now it's not my goal to eat fully raw but I am trying to eat healthier so a little here and there can make a difference.
Enjoy!