Disclosure: This post may contain referral/affiliate links.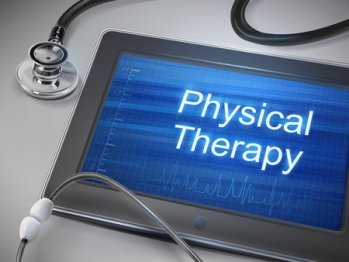 Here are a few more physical therapy updates for days 3, 4 & 5. All starting to blur together and I feel like I'm missing something. I like to try to keep this 'journal' as best as I can so I can look back at everything. I don't have a very good memory.
Day 3: Tuesday 3/22/16
This was an early morning session. I had sharp pain at first then felt good afterwards. We changed up the abductions to side walking because my hip was starting to hurt. Walking out immediately after felt good though.
The next morning I tried to do my morning PT session at home and got to 7 side walks before I really started to feel sore. I was able to do the rest of my exercises at that point. My next appointment was the very next morning.
Day 4: Wednesday 3/23/16
This evening session went well but later that evening I was having issues sitting and laying in bed. Just feeling uncomfortable at this point.
The next day, Thursday 3/24/16 I was able to do both AM/PM physical therapy sessions at home. Again 7 more side walks then became sore. Everything else seemed good, the granddaughters even did a little foam rolling on me.
Between Thursday night and Friday morning is when things went downhill.
I had some sharp pains in my groin walking up and down stairs and it really hurt to bend over too. Tried massaging it out but nothing helped.
Day 5: Wednesday 4/30/16
Went back to PT yesterday and felt like a bad student. I had not been able to do any of my home sessions since last Thursday but she figured out the problem almost right away. My pelvis was out of whack. So she did stuff to help that and WOW I can't believe it, it started to feel better almost immediately after a few tears.
Natalie…my miracle worker.
Then towards the end of the appointment she asked me if I wanted to try the TENS unit. Check this puppy out.
My insurance might cover one, although not this gigantic and powerful. There are a variety on Amazon that I have been looking at since yesterday. I have to have one.
I have been given some new moves until I see her next week. Not sure what they are called but they should help my pelvis. I truly can't believe how much that one session helped me yesterday. I feel totally different today, although still aching when turning over in bed or walking but nothing NEAR as bad as it had been for the last 5 days.
Today's beauty day is just what the doctor ordered. Pedi/mani here I come. And tomorrow is my birthday!
I truly wish I could get back to working out but it's going to take some time. I get it. I have been starting to focus on eating healthier so that I'm at least moving in the right direction.
What are you doing this week to live a healthier lifestyle?