Disclosure: This post may contain referral/affiliate links.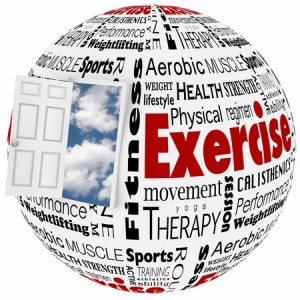 Well, we have come to the end of my physical therapy sessions. As much as PT feels good, it's not helping the initial issue I started going for so needless to say I don't want to keep spending $50 a pop if we can't figure out how to fix the issue. Insurance is just a pain isn't it?
My normal insurance bill every month is outrageous not to mention labs, PT and other specialty services like the neuro that I have to pay out of pocket. Get me on the topic of health insurance and it makes my blood boil.
Anyway, my physical therapist Natalie was fabulous. Kev went to her previously for his shoulder and now he's back again for his foot. One thing insurance was good for is that I was able to get a TENS unit. It helps to stimulate the nerves and relive pain. I tried the big machine in their office and was able to get a referral for a home unit. It's a small device that I can hook to my pocket, put in my purse, etc. I just learned how to use this one so starting tonight, I'll see how that goes.
So between EMG's, labs, x-rays, an MRI and more, there was no luck in finding out the big issue. We know I have Meralgia Paresthetica, a pinched nerve, arthritis, neuropathy in addition to the thigh numbness and tingling. And of course the whole thing with the swollen right leg/foot.
So the next step and what I should have kept up with all along is losing weight. I'm struggling because all I want to really do is workout. And I was able to mow the lawn the other day but it took everything out of me, felt good at the time, paid for it the next day.
Anyway, I have to focus on eating right and getting fit. Period.
I have been making some good choices over the last week or two so I just pray that the pain and issues will just stay at bay so I can get to moving. It's hard to get back into the groove once you stop so I highly recommend that you always stay as active as possible and never give it up.
Overall, I'm glad I went to physical therapy even though it didn't help the issue I initially went in to get help with. It did feel good though and I learned a lot of exercises that I can use going forward to help me in different ways.
Hopefully things will ultimately get better. I'll keep you updated on the health saga!