Disclosure: This post may contain referral/affiliate links.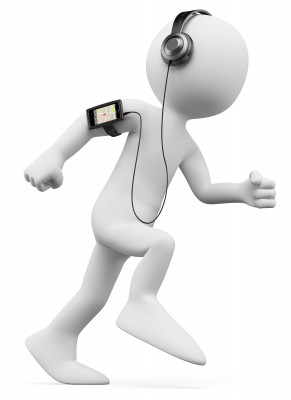 Here's this month's top 10 workout songs according to the votes on Run Hundred, a workout music site. According to Chris over at Run Hundred, "They span a wider tempo range then normal—with the fastest song clocking at more than double the speed of the slowest. That's just the beginning of this playlist's variety. So, with no further ado, let's get into the mix."
"On the lower end of the spectrum, you'll find new tunes from The Weeknd and Lady Gaga that are perfect for warming up, cooling down, and stretching. At the other end, you'll find lightning fast tracks from Green Day and Dagny that will give you an extra boost mid-routine.
Those tracks alone incorporate country touches, Scandinavian melodies, pop punk, and Daft Punk. Elsewhere, you can find remixes from Ellie Goulding and The Chainsmokers alongside soundtrack hits by Years & Years (from Bridget Jones' Baby) and Christina Aguilera (from The Get Down)."
There is something for everyone! See the list below:
November Workout Music 2016
There are more workout songs, just check out the free database at RunHundred.com. Browse song selections there by genre, tempo, and era. Let us know if any will fit your personal exercise/fitness routine.
I love music. Can't get enough. I love that as an Amazon Prime member, I can listen to a lot of my favorites for free.