Disclosure: This post may contain referral/affiliate links.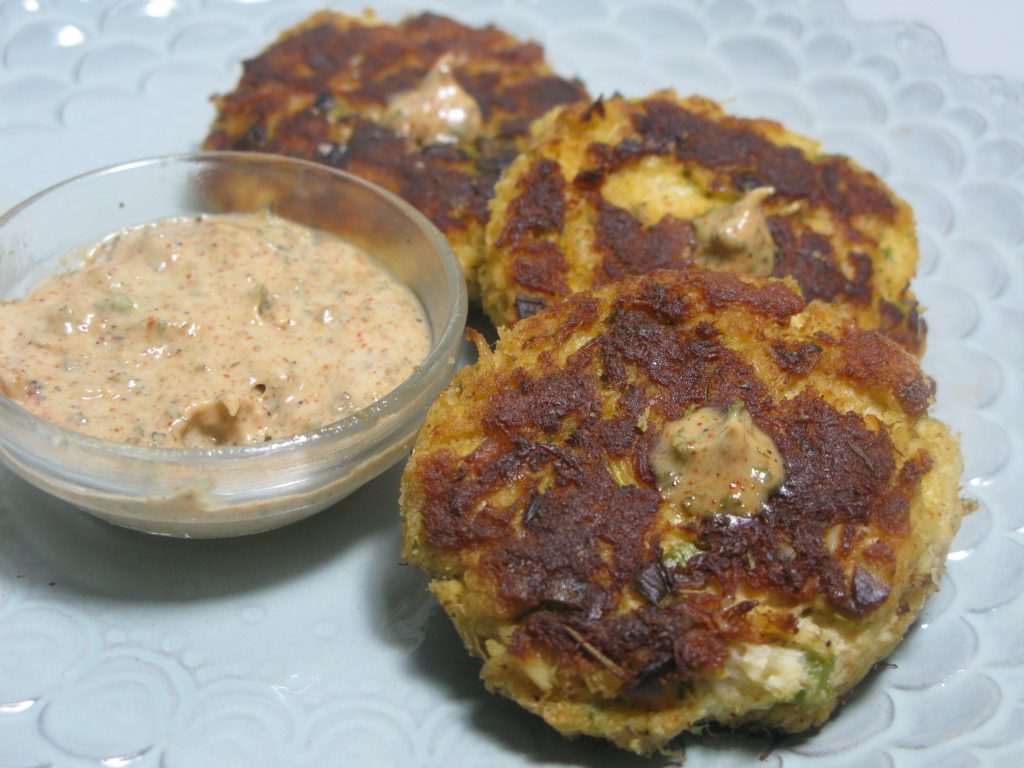 Paleo Crab Cakes
 By Tina Turbin
Intro:
Seafood is a favorite of mine.  All types of wild-caught fish, shrimp, lobster and of course crab are some of my favorites! This simple paleo crab cakes recipe was inspired by a recipe I found at AllRecipes.com. I tweaked it a bit and fine-tuned it to create a protein-packed paleo crab cake.
Be sure to use Dungeness crab for a sweeter flavor which tastes amazing with the delicious chipotle mayo recipe which I've included below.
Ingredients:
1 pound crabmeat (Buy Dungeness here)
1/2 cup paleo breadcrumbs (many brands available or bake your own!)
1 egg, beaten
1 teaspoon Dijon mustard
1 tablespoon Old Bay Seasoning
1 teaspoon Worcestershire sauce
1 tablespoon homemade mayonnaise or paleo mayonnaise
6 tablespoons grass-fed butter or ghee
Chipotle Mayo Dip Ingredients:
1/2 cup homemade mayonnaise
1  1/2 tablespoons chipotle powder
1/4 teaspoon salt
1/8 cup chopped cilantro
1/8 cup chopped green scallions
Salt to taste
Directions:
Place crab and toasted breadcrumbs together in a bowl. Mix.
Add beaten egg, mustard, Old Bay seasoning, Worcestershire and mayonnaise.
Mix gently. Avoid breaking crab as much as possible.
Form into 8 large or 12 smaller cakes. Flatten and make round with hands so they're shaped like a hockey puck.
Heat your butter 2 tablespoons at a time. Allow space between cakes. Don't overcrowd.
Cook until golden brown.
Set on paper towels and cover to keep warm.
Meanwhile make your chipotle dip!
Mix all ingredients well.
You may chill the dip at this point or keep at room temperature.
Due to raw eggs in the mayonnaise, do not leave out too long.
Serve with the crab cakes.
Enjoy!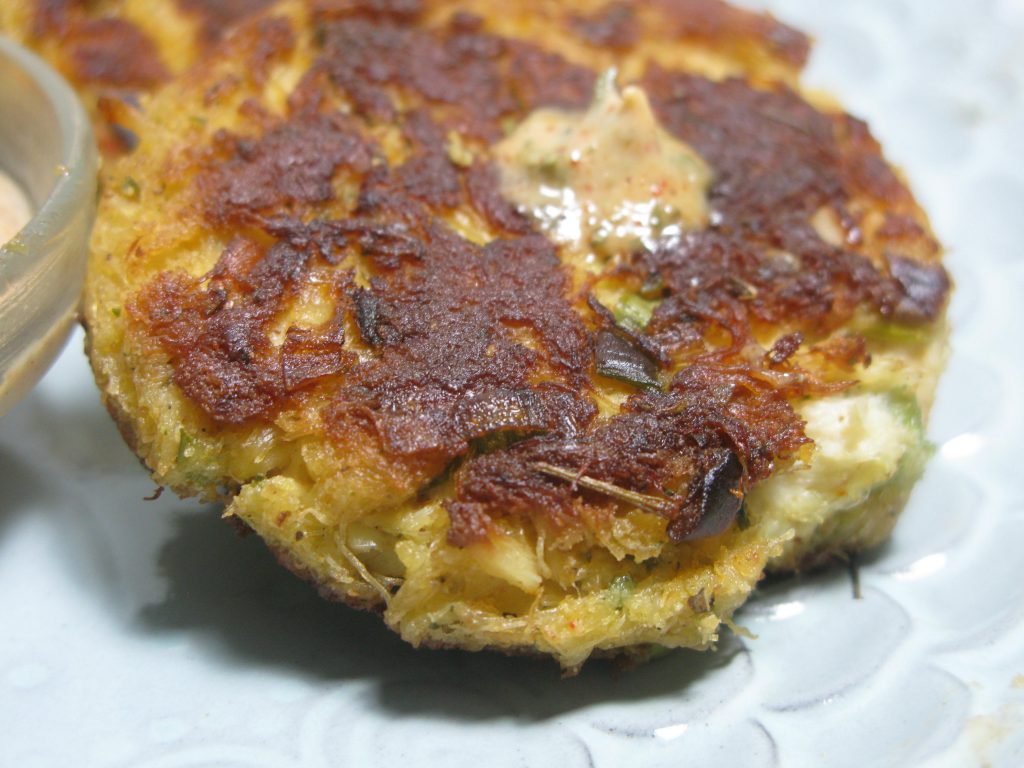 Note from Angie:
This recipe sounds and looks SO delicious. My mom makes awesome crab cakes, I'll have to share this recipe with her. Thanks for sharing a great recipe Tina. To get to know Tina better, check out her bio below and connect with her on her social channels.
Tina's Bio:
Tina Turbin's award-winning site, PaleOmazing.com houses many of her recipes and researched articles. She supports and writes about the benefits of the Gluten-Free, Paleo-ish, Keto, and Lower Carb inclined diets, as well as optimum lifestyles, and key women's issues. She also founded GlutenFreeHelp.info, voted #2 .info site in the world over 6.7 million other .info sites. Tina has released numerous award-winning eBooks, hundreds of articles, is a mother of three and also carries an additional title of award-winning children's author of Danny the Dragon Meets Jimmy.
Follow Tina on Facebook, Twitter, Pinterest, LinkedIn, Google+ and Instagram!
Copyright  2017
Tina Turbin, TTAT, Paleomazing