Disclosure: This post may contain referral/affiliate links.
How to Cook Brussels Sprouts
Now that we have the Instant Pot, I have been researching all the different things I can make in it. I have never been a cook but the Instant Pot has made it so easy for me to whip things up fast.
We normally roast Brussels sprouts in the oven but wanted to try to cook them in the Instant Pot this weekend, so that's just what we did.
Did you know Brussels sprouts are rich in many nutrients like Vitamin C & K, potassium, dietary fiber, protein and more?
They turned out really good. They weren't as crispy as they normally turn out when roasting but it was fun trying them this new way and it took a lot less time. A lot.
How to Cook Brussels Sprouts in the Instant Pot Pressure Cooker
Add 1 cup water to Instant Pot
Place steel steam rack and steamer basket into Instant Pot (you can use just the steam rack if you want).

Add Brussels sprouts to steamer basket (make sure to cuts off the ends and pull off any leaves that might not look so good).

Lock the Instant Pot lid and set for Manual 3 high pressure.
It will take a few minutes for the Instant Pot to come to pressure so it won't start counting down immediately.
Once the Instant Pot beeps to let you know it's done, release the pressure by pulling the pressure regulator towards you.
Then open up!

We moved the Brussels sprouts to a bowl and lightly drizzled olive oil and sprinkled salt and pepper. Then served them up with a beautiful salmon and dinner was complete.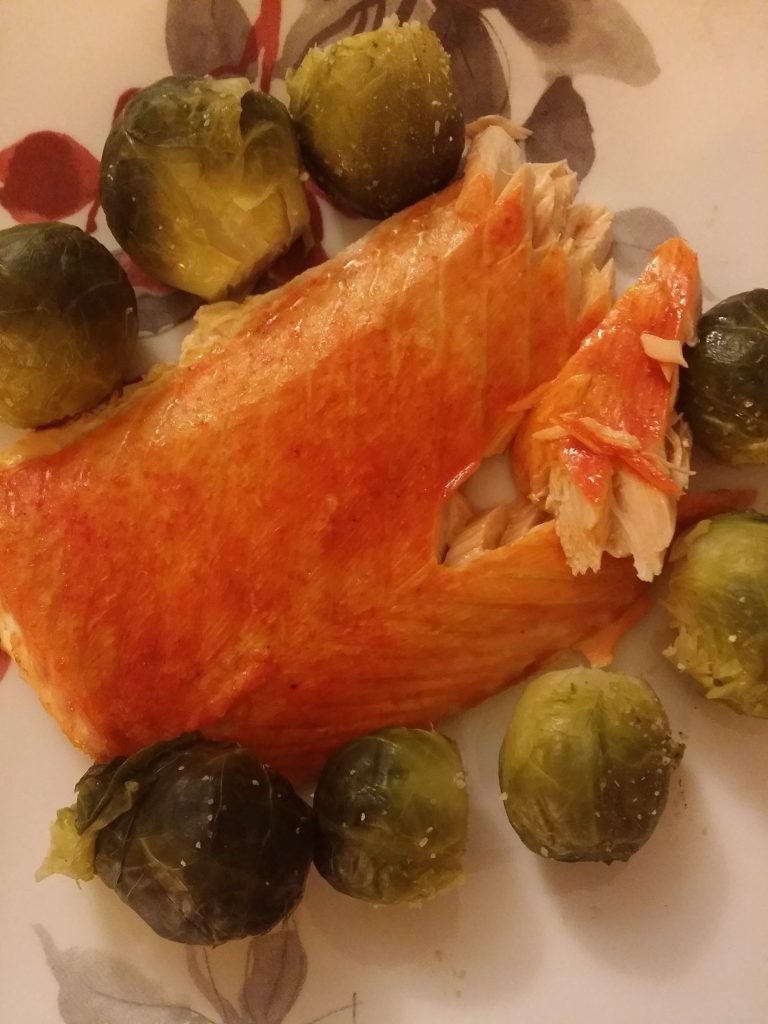 Do you have an Instant Pot? If so, what is your favorite veggie to cook in it?