Disclosure: This post may contain referral/affiliate links.
Are you always putting others needs & wants ahead of your own health? Are you afraid you will never be happy with how you look and feel?
You're invited to a free Master Class –A LIVE Online Webinar – that my friend Laura Fenamore is hosting on May 9th and 10th.
Laura has lost 100 pounds and kept it off for 29 years! She'll share exactly how she did it and how YOU can too on her FREE webinar.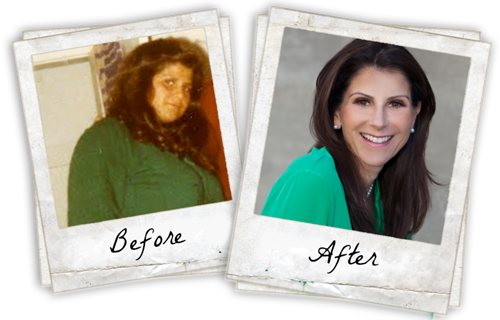 Here are the details…
Discover 3 Proven Ways to Get The Body You've Always Wanted. No More Failing At Diets!
3 Dates & Times To Choose From:
May 9th at 5pm Pacific / 8pm Eastern
May 10th at 11am Pacific / 2pm Eastern
May 10th at 6pm Pacific / 9pm Eastern
Space is limited…
Click Here For Details & Register Today!
I look forward to seeing you there!
A portion of a testimonial you might enjoy…
"I had lost weight numerous times before but didn't keep it off. I had reached a painful and scary crossroads in my life. This time, it involved not just my body image, but my mental outlook as well. I was bedridden for a second round of surgery that left me completely non-weight bearing for many months and weighing more than I had in my entire life. Feeling unable to control my current circumstances, but realizing that perhaps I had been given an opportunity, I was determined to find some way to turn my life around.
"I was scared to reach out to someone for help. I also had my personal doubts about all this positive thinking and meditation, but through Laura I learned the benefits of it and so much more. She helped me find a sense of direction. I learned how to keep my spirits up and more importantly, how to help myself.
"How positive nourishing my body and mind could be. I changed what I ate, in fact I ate more often, just smaller portions and healthy choices. I worked out in bed with rubber bands and weights. I was in charge and making my own positive choices.
"Down 50 pounds, I still have more to lose. The difference today is that I no longer fear the journey but look forward to continuing to enrich my world beyond food, and living a healthier happier life all around."
~Susie Smith
Here's a bit more about Laura so you can see she's not some fly by night weight loss guru. She's the real deal.
As a body image expert, coach, public speaker and acclaimed author, Laura Fenamore is on a mission to help women around the world finally end the constant battle with their bodies and start adoring who they see in the mirror. Her approach walks students and readers through the heartfelt journey to self-love at any size or age, unlocking the secrets of the path to lasting physical, emotional, and spiritual health.
Everything she teaches is rooted in her own experience. After overcoming a lifelong struggle with addiction, obesity, and eating disorders, Laura released 100 pounds – and has kept it off for more than 29 years. She chronicles this journey to self-love and health in her widely acclaimed book, Skinny, Fat, Perfect: Love Who You See in the Mirror.
For the past 12 years, Laura has worked alongside hundreds of women through her Body Image Mastery programs and public speaking engagements. She has inspired thousands more to release excess pounds, reclaim their self-esteem, and live bold, beautiful lives through her global online community at SkinnyFatPerfect.com. She also conducts classes and consultations from her office in Marin County, CA.
Laura is a frequent contributor to print and digital media nationwide, including First for Women, Ladies' Home Journal, and Better Homes and Gardens, as well as an active member of the Positively Positive, Tiny Buddha, and The Daily Love communities. She also serves on the board for Impact a Village, a nonprofit dedicated to improving education and healthcare in developing nations. To learn more about Laura Fenamore, to reserve your spot in a seminar, or to invite her to speak, please visit www.SkinnyFatPerfect.com.
You can also join her Facebook group, Love Who You See in the Mirror, for helpful information and compassionate support.