Disclosure: This post may contain referral/affiliate links.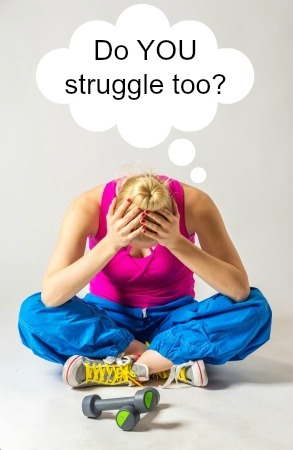 I'm just not sure where to begin.
A few months ago, I started going to a new primary doctor. She has been trying to help me figure out which way to go in my weight loss journey. All blood tests came back A-OK but I am just not losing since I am not working out. I still have the thigh numbness and swelling in my right leg/foot. It's very difficult to walk long distances, even after just 10 minutes I go numb and the swelling is uncomfortable. Nothing found but it could be from a pinched nerve I have. Not to mention arthritis and menopause.
We discussed ways to start eating better (I do OK except when it comes to sweets and I don't like fruit) and even discussed seeing a Bariatric Surgeon. Kevin and I went to that appointment yesterday. I didn't think it was going to be for me but I wanted to give it a chance to see what I could learn from it. We have a few friends who have had successful surgeries, gastric bypass. IF I were to do it, I would choose the sleeve out of the two he discussed with us yesterday but I want to see if there are other options for me.
I have never been one to really use pills/potions, etc. I am going to sample something next week though and will fill you in should I decide to give it a go. I am going to TRY really hard in June to do 10-20 min. a day of some form of exercise. Ten minutes on the rebounder (mini trampoline) and 10 minutes either walking or getting on the spin bike. We shall see how it all goes. Depending on how I feel I might do it all at one time or split it up throughout the day. We will see.
I do have the June Better Healthy Living Challenge almost ready to go for you guys. Should be a fun challenge next month! Err tomorrow. Something new and different each week. Are you signed up for my monthly fitness challenge list and group? You should be!
I have been thinking of ways to try to get my weight down other than starving myself or spending hours in the gym which I can't do. I have started cutting out some bad carbs, looking on Pinterest to find ideas of simple meals that could be made in advance. I don't cook so it would really help me if I had a simple plan to follow and if Kev or someone could cook up meats or meals in advance so I don't walk aimlessly through the house and kitchen and just pick something unhealthy. I'm not a big snacker so that's not really an issue but I want to be prepared just in case.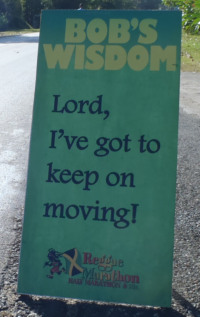 So at this Bariatric appointment, I was told my height and weight fall into the morbidly/super obese category. There was another name he called it that I never heard but dang I'm way up there. I have to change that classification. Right now I don't have any other health issues but at the rate I'm going, it won't be far behind. So I'm here to ask you for input and what you would recommend. I will take all info into consideration. Even if you have experienced the surgery I hope you would feel comfortable talking about it here. No judgement.
I have had this blog since 2008 and even after losing 70 lbs and gaining it all back plus some, I'm still not giving up. I REALLY want to exercise and hopefully the little bit that I will try for in June will help me so that I can get back to where I once was. We will see. I do know that I want to do some hiking to see some waterfalls and of course I want to fit into a seat on the plane without using an extender again. I want to be able to walk miles and miles like we used to. Maybe even walk a 5k and get back to walking a half marathon like I did back in 2010. But if walking like that is just not an option, I would be willing to try biking outdoors, kayaking and things that don't involve too much walking.
Just last August I had lost over 14 lbs. I know it can be done.
Time for me to get my Polar Balance scale set up and ready to rock. I don't like to focus on the scale but I do need to make sure I'm losing pounds while getting fit. My 3 month goal is 15 lbs. Start small Angie, start small.
I have my Polar A360 fitness tracker ready to go too. I will have to figure out what app I'm going to use to keep track of my water intake (never have had a problem with that) and my food. Boy do I hate tracking food. Does anyone else feel that way? I might just take pictures of each meal to start. I like MyFitnessPal and Spark People. Do you have a preference?
I'm also looking at starting to take the Black Cherry supplement that I was taking before to help joint pain. It seemed to work well. Still researching enzymes (these to be exact) for muscles and joints too. I'm not sure what will help best but I also want to start drinking the joint comfort tea I have. I'm also checking this tea out…..

The only thing is, I used to take a water pill in hopes it would help the swelling in my leg/foot and it never helped. Just had me in the bathroom constantly. That really is nothing new, I'm always in the bathroom lol but at this point, I am willing to try some natural ways to release weight. Again if you have any suggestions, feel free to share.
So are you ready to join the June Better Healthy Living challenge?
I could really use some accountability and I know there are others out there that can use the same. I'm really excited that my dad and mom are joining in on the fun of a 30 day, daily fitness challenge. Mom is going to do 10 min. a day on the mini trampoline and I think my dad is going to spend 10 min. a day on a stationary bike. Awesome!
I use the Urban Rebounder mini trampoline, it's similar to this one. Do you have one and if so, want to join me for daily bouncing? lol
Be on the lookout for my challenge details post tomorrow.
Are you ready to rock June?