Disclosure: This post may contain referral/affiliate links.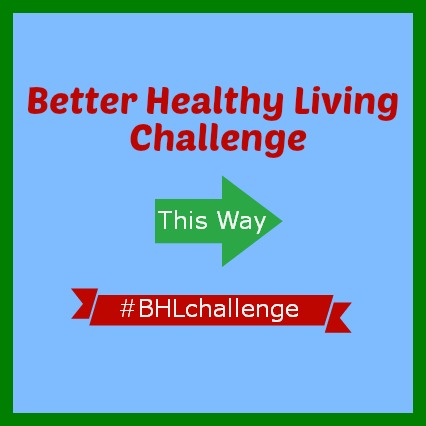 Happy June! It's time for the 2018 Better Healthy Living Challenge. This month we will be focusing on two main topics, good health and nutrition. Here are some examples of things we can work on this month.
Health – Focus on things like sleep, taking time out for yourself to read or enjoy your favorite past time, focus on stretching, use essential oils and coloring for relaxation, declutter your home, get outside for fresh air…
Nutrition – Focus on your water intake, make sure to eat your fruits/veggies, take your vitamins, eat more at home than out, try fasting, reduce carbs, dairy, etc…
I know we usually focus on fitness in this monthly challenge but we are going to switch it up a little this month. Keep on doing your best when it comes to fitness but let's also focus on our good health and nutrition.
Here are some great tips on how to live a healthy lifestyle.
Share some of the positive changes you are going to make this month. It will help others figure out what they want to focus on too.
My personal goals:
Eat/drink more veggies!
Get more sleep.
Read books (not business).
Take care of my teeth and floss more.
Declutter (my friend did a guest post on FitFluential that you'll love).
See it can be as simple as that. Just a few changes will make a big difference.
Have you joined the Monthly Fitness Challenge group yet? If not, you need to. We have a private Facebook group where you can check in daily, ask questions and feel comfortable sharing with others in a more private setting than on the blog or my Facebook page although you can share on those as well for more accountability.
There are a mix of challenge participants, from beginners to the more advanced so this challenge will work well for everyone.
Will you join us? What are some of the positive changes you are going to make this month?