Disclosure: This post may contain referral/affiliate links.
Happy Halloween everyone!  If you are going out tonight please stay safe.  We are staying in where it's warm because all of a sudden it got quite cold here in IL.  But that's OK because that just means we are that much closer to our Jamaican vacation.  I absolutely cannot wait to stick my toes in the warm sand and see this view every day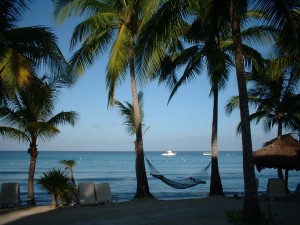 Pure heaven!
Kev had a dentist appointment today and will have the same procedure done this week as I had done two weeks ago AND I will be have a root canal done at the same time.  Oh I am so not looking forward to that but it has to be done.
Tomorrow is back to working out and I'm looking forward to it.  We have spin class tomorrow morning.  I'll post my goals for the week tomorrow because well I will only have ONE day of work outs to share on my daily exercise log LOL  And remember TODAY is the last day to sign up for the Pile on the Miles (POTM) challenge.
I mentioned in my post yesterday that I would share a picture of hubby as the Tin Man.  So before I forget here you go (and yes he was wearing a FULL set of woman's silver tights).  That's my man!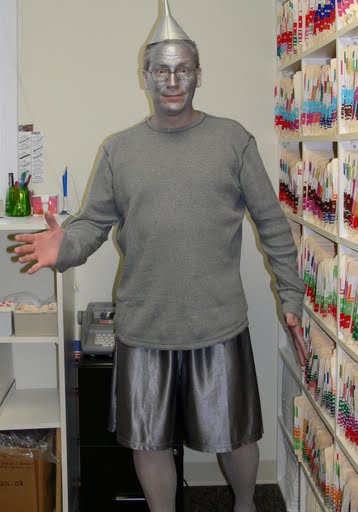 Have a great weekend,