Disclosure: This post may contain referral/affiliate links.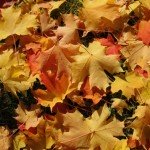 I can't believe it's already November!  Back to working out oh yea!  It's about time and I have some big goals to reach.  I have the 50 mile walking goal to complete by Thanksgiving so as you'll see below, I have set some daily goals for myself.
Let's get the only workouts I did this week out of the way HA!
Sunday-
*Spin class
Time: 1 hour 4 min.
Calories burned: 741
*50 Exercise Ball Crunches
Took measurements today and I'm going to be brave and post them because I really need to stay accountable.  I'm extremely disappointed that I have gained back not only weight but inches but I can't think about that and just move forward so here we go.  YIKES!
November 1st, 2009 Measurements
Waist:  46.5 inches
Hips:  48.5 inches
Chest:  44.5
Thighs: 27 left 27 right
Those are the only areas I will measure. For a long time I was doing bust over and under, calves, wrists, ankles, neck, etc. and so I'm going to keep it simple this go round.
I have set up a tentative workout schedule for November.  It will look something like
Monday – Melt it Off and Spin
Tuesday – Melt it Off and Walk Away the Pounds
Wednesday – Melt it Off and Spin
Thursday – Melt it Off and Walk Away the Pounds
Friday- Melt it Off and Rebounding
Saturday- Day Off
Sunday – Spin
Everyday core/ab work (exercise ball, crunches, sit ups, etc.)
I am doing a full review of the Melt It Off program
this month so I wanted to get a few weeks of it going so I could give it a proper review.
What are your goals for this week?  month?


P.S.
We have so much candy left over from yesterday and I have not been able to control myself so ALL OF IT is being sent to work with hubs in the morning.  Gotta get it outta here!