Disclosure: This post may contain referral/affiliate links.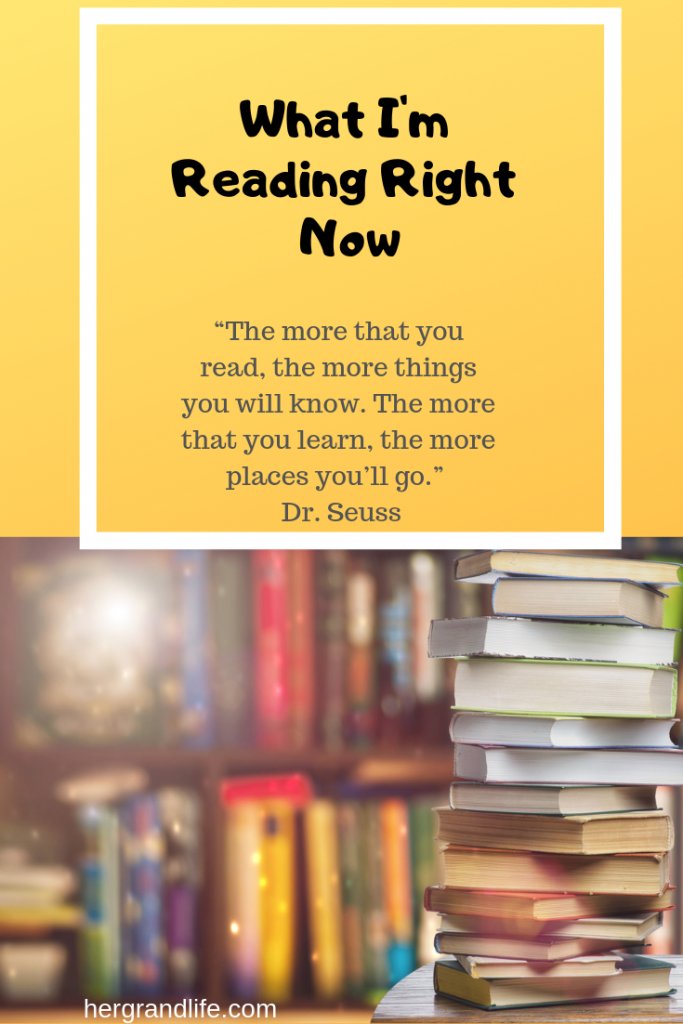 A while back I wrote some tips on setting reading goals. I am pleased to say I have been reading every day since January 1st. It's not going as fast as I would like but I am meeting the goals I set out to accomplish. The goal was one page a day and I have far exceeded that. I figured since we are about to close on National Reading Month I should check in to let you know how my reading goals are going.
Books I Have Read
So far I have read The Circle Maker by Mark Batterson and Influencer by Brittany Hennessy. I'm currently in the middle of reading You are a Badass at Making Money by Jen Sincero, Will the Real You Please Stand Up by Kim Garst & Follow Your Detour (this one is REALLY good!) by Lindsay McKenzie. You can keep up with what I'm reading here on Goodreads.
Goodreads is a "social cataloging" website that allows individuals to freely search its database of books, annotations, and reviews. Users can sign up and register books to generate library catalogs and reading lists. They can also create their own groups of book suggestions, surveys, polls, blogs, and discussions. Wikipedia
Follow Your Detour
Follow Your Detour is great so far. I love Lindsay's writing style, it totally keeps me engaged.

Follow you detour will…

Support you in finding the strength to let go of the emotions that are holding you back, rise up, and discover hope in your dead end.

Teach you how to navigate the surprises that life can throw your way.

Show you the power of submitting your plans to God.

Help you gain the courage to push forward in faith instead of sitting around and waiting for answers or just hoping it all goes away.

Equip you with a mindset that will give you the patience and persistence to keep moving forward, despite not having all the answers or a map with clear directions.

from Amazon.com
Will the Real You Please Stand Up
Will the Real You Please Stand Up is a quick read. I'm taking time to read bits every day. I have found a few golden nuggets in there and have shared them on our Get a Social Boost Instagram account if you're interested.
With so much competition it is difficult to stand out through the noise. In "Will the Real You Please Stand Up", leading social media expert Kim Garst shares with you the tips, tricks and techniques that have helped her rise to, and stay at the top of the social media world. However, this is NOT a "how to" book on social media. It is something much more powerful. It is a guided journey to discovering the most unstoppable force in nature, something which you already have but just don't know how to harness and unleash…YOU!

from Amazon.com
You are a Badass at Making Money
You are a Badass at Making Money is a bit hard to get through. There are some quotes that are inspiring and things to reflect on. Alsop, I do like the premise of not looking at making money as a negative thing but overall, not a book I'll read again.
Learn to:

Uncover what's holding you back from making money
Give your doubts, fears, and excuses the heave-ho
Relate to money in a new (and lucrative) way
Shake up the cocktail of creation
Tap into your natural ability to grow rich
Shape your reality—stop playing victim to circumstance
Get as wealthy as you wanna be

from Amazon.com
Book or E-reader?
I came across this waterproof Kindle Paperwhite and think I would really love it. It would be perfect for all my travels especially since we like to frequent beaches and be near water a lot. I love my iPad but it's big and not waterproof. And don't get me wrong, having an actual book in hand is really nice and gives your eyes a break from screen time. I like both options.
My Amazon book wish list is crazy long. You can see it here. They are in no specific order except for when I added them. Do you have a book wish list on Amazon? I would be interested to see it so feel free to share your link in the comments.
Where do you read your books?
I have been day dreaming lately of having a cozy place to read with no other cares in the world. My thoughts led me to a she shed. Doesn't that sound fabulous to step away from everything and be in your own space to read. She sheds look so cool but seem a bit over budget right now. So I thought a used mini camper would be a cute idea.
Isn't that adorable? I wouldn't choose those colors but I would love a camper to remodel with a nice comfy lounging area where I could read, a table and chairs for a place to color, play board games with the grands, etc. How cute would that be? My mom thinks is a grand idea lol
I have a ton of books that I'm going to go through to see if I'll read again or if I should just sell them. I usually take them to Half Price Books to sell but might look into LetGo app and see how that goes. I wonder if there is a book trading option out there.

How many books do you have on your shelf? Do you have reading goals? Please share your favorite books with us! Where do you read?
P.S. Heather has a giveaway going for the chance to win an Amazon Fire Kids Edition. Check it out. I think it ends April 3, 2019 so hurry over.