Disclosure: This post may contain referral/affiliate links.
We are having such a blast on our family camping adventures. Our first camping trip was such a great experience that we went on a 2nd and we have already planned and scheduled our third. There will be a 4th one, most likely in September where we'll try out a new campground.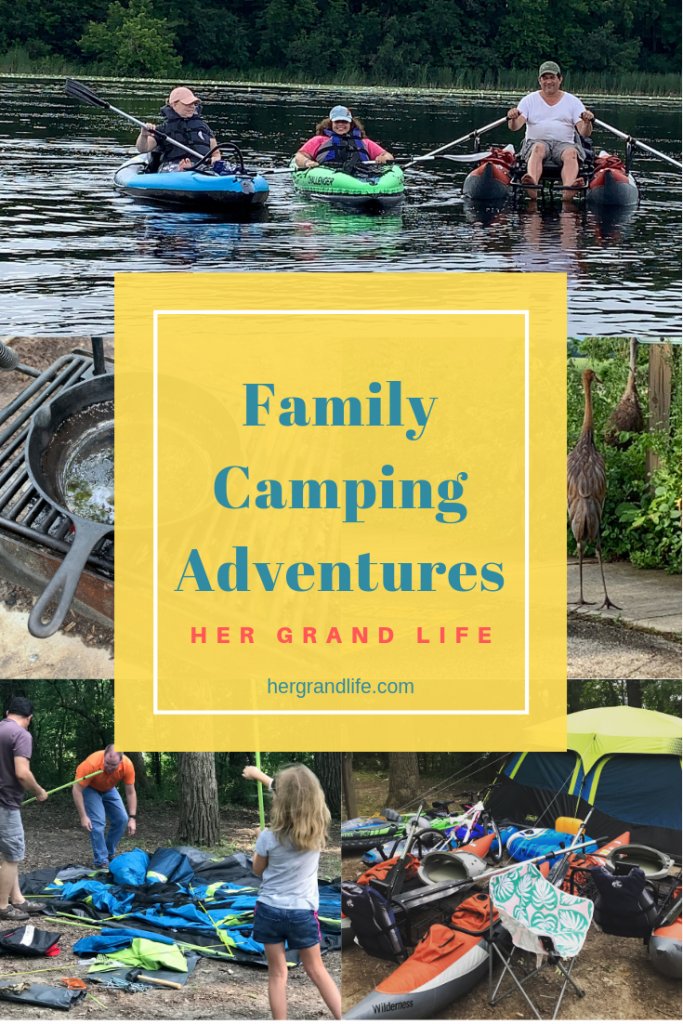 You can read about our 1st time camping experience below. We share our top 7+ camping tips for beginners. We discuss food, what to pack, planning and more. I think our advice as first time campers will be helpful if you're new to camping and planning your first of many family camping adventures. We'll be sharing our favorite gear, camping cooking ideas and more over on Newton's Travels, our travel blog.
RVshare sponsored our 1st camping trip post so it would be awesome if you could take a minute to check them out. If you're not into tent camping they have RV and camper rentals available from local owners. It's really a cool idea!
Our Family Camping Adventures
Our family camping adventures have been a blast. There is something for everyone. Fishing, boating and relaxing in hammocks. Like I mentioned above we just booked our 3rd family camping adventure for the Labor Day holiday weekend. We are heading back to the same campground we've been going to, however we can't reserve our normal campsites because they were already booked. Cue sad face.
Kev and I drove over this weekend to scope out the campsites that were still available. We picked one closest to the others we usually get so we can still be near the lake and fishing pier. This time, however we will have a water spigot on our site which is very nice. No need to lug a heavy bucket of water back to our campsite to wash dishes. We look forward to telling you more about our family camping adventures.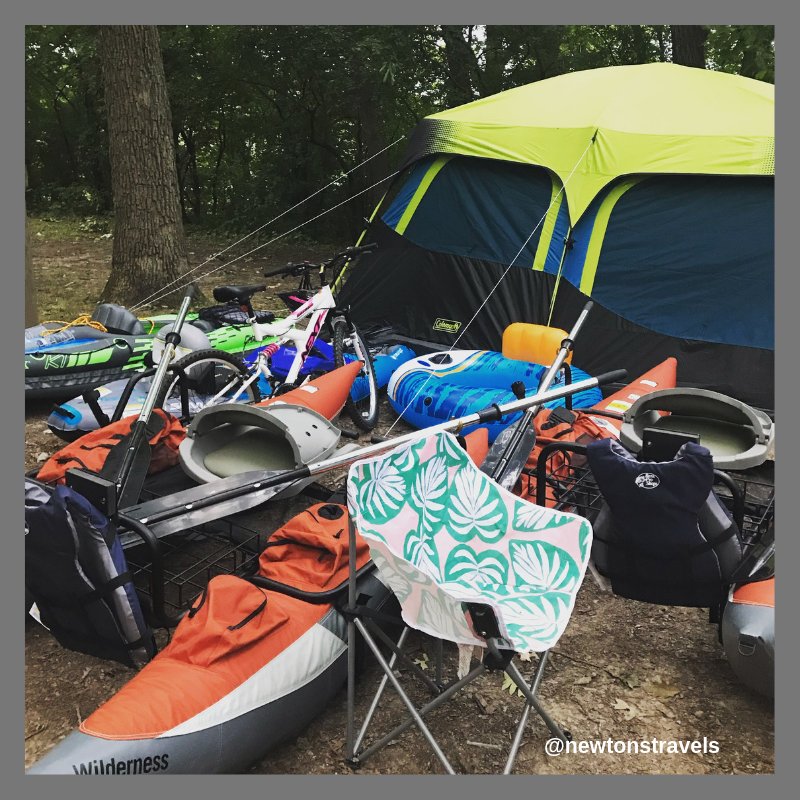 There won't be an opportunity to use the hammocks we usually do because there aren't enough trees to hang them all. However we think there is a spot to hang at least one. Fingers crossed! So we decided to splurge on more camping gear and bought inflatable loungers that I'm sure everyone will love. Hope they are as awesome as we have read about. If you couldn't already tell, we are having a lot of fun camping!
Follow Our Adventures
Looking forward to many more relaxing, family camping trips. My ultimate goal is for us to buy a new truck and camper. But for now we rough it in tents. It's really not that bad. This comes from someone that LOVES resorts, spas, beauty treatments, etc so I think that says a lot. As long as I have access to a clean toilet (be sure to read our camping tips for beginners on that topic) and we have an inflatable elevated air mattress, I'm good to go.
TELL US: Do you like camping? What are some of your best camping tips? Do you prefer a tent or RV/camper? Where is the best place you have been camping?