Disclosure: This post may contain referral/affiliate links.
Yes, I am way behind!  Kev and I got back from Jamaica one week ago and I have been trying to get back things into working order.  We definitely lived it up in Jamaica and enjoyed the warm (OK HOT) sun and crystal blue waters.
We enjoyed everything from spa treatments to good food to water sports and a ton of stuff in between.  Oh yea and shopping too!  We were so out of touch with everything and everyone we had no clue about the flight issues that went on Christmas Day so needless to say we were not really prepared for the 100% search we had to go through before boarding our flight home.  But Air Jamaica got us through quickly and we were only delayed by about an hour or so.
We had a blast spending Christmas in Jamaica.  Here are some pictures for your viewing pleasure.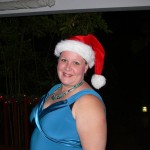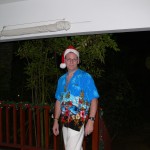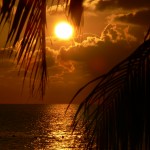 Hope everyone enjoyed my guest blogger Stephanie the week we were gone. I'm so thankful that she was willing to share some great stuff on my blog and hope she'll come back to share more soon.
2009 was a good year overall except when it came to my weight.  I struggled a lot with the fact that I gained back almost all of the weight I lost (OK minus 30 lbs but still).  I have set some big goals for 2010 which I'll share this week.
Oh yea and I owe you a few weeks worth of workout updates which I'll post tomorrow.
Kev and I celebrated our 13th anniversary on New Year's Eve!  Can I just say I have the most amazing hubby ever?  Yep, I do.  Looking forward to a rockin' 2010.