Disclosure: This post may contain referral/affiliate links.
Hubs (Kevin) and I just wanted to wish all of you a very Happy New Year.  We had a wonderful New Year's Eve 12th anniversary and look forward to an exciting 2009.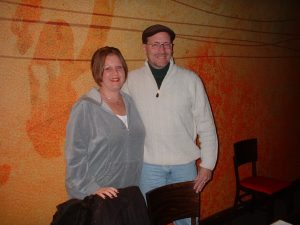 Today, January 1st, 2009 we were both under the weather and slept the day away.  Hopefully it will all pass and we can start fresh tomorrow.  I'll be posting my weight and measurements stats tomorrow to start the year off.
Off to rest up…..