Disclosure: This post may contain referral/affiliate links.
I'm going to start doing Menu Plan Monday here on this blog instead of my Angie Rambles personal blog.  We basically took a wild guess at what we'll have this week so here it is.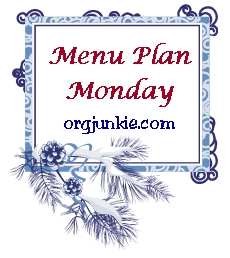 Monday- Mexican Enchiladas w/ground turkey (It was good!  As you can tell, I'm late posting this ha ha)
Tuesday- Soup & Sandwich
Wednesday- Spaghetti w/ground turkey and homemade sauce, biscuits
Thursday- Dinner out
Friday- Bean soup w/turkey sausage
Saturday & Sunday- we always play it by ear
Have a great week!
What yummies are on your menu this week?