Disclosure: This post may contain referral/affiliate links.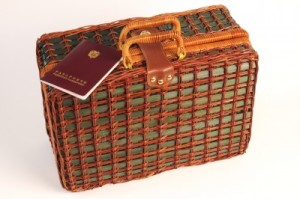 We leave for St. Thomas, Virgin Islands tomorrow!  I'm so excited to visit Marriott's Frenchman's Reef resort and be their beach blogger for the week.  How fun! Lots of fun stuff planned so hopefully the weather will cooperate but you know what?  A rainy/stormy day in the Caribbean is better than any day at home. Right?
We are doing last minute travel prep like ummm laundry and packing plus making sure everything is all set with the pets for our house sitter.  We are so thankful to have people we can count on to make sure things run smooth while we are away.  Always worth the money and I highly recommend that if you travel often you find a reliable house sitter too.
We still need to do airline check in and have an early dinner tonight.  Our early wake up call is going to be tough if we don't get some sleep. Oh who am I kidding, I can never sleep before vacation.  Too excited!
Remember we will mostly be writing about and sharing our experience over on Marriott's Frenchman's Reef blog so don't forget to check in and follow us while we are blogging at the beach!  See you from the Caribbean!