Disclosure: This post may contain referral/affiliate links.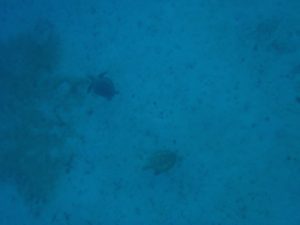 We have returned from St. Thomas, Virgin Islands and our wonderful stay at Marriott's Frenchman's Reef resort. It's good to be home and sleeping in our own bed but I do miss the Caribbean lifestyle, weather and people.  We have a lot to write (blog) about our stay there and all the excursions we went on so you'll be able to read all about that over the next few months.  We experienced things in St. Thomas and St. John, from sea turtles to rainbows, that we can't stop talking about.  Those will forever be etched in our memories.
Here is an overview of some of the fun we had:
Lazule Spa massage at Frenchman's Reef resort
Coral World adventures (sea turtle encounter, sea lion swim, sea trek, etc.)
Marriott's grand reopening celebration
Catamaran half day cruise (swimming with sea turtles in the wild)
Dinner at Havana Blue
St. John Snorkeling adventure
Dinner at Coco Joe's
and more!
We met a new friend, Robert G, General Manager for the casino at the Marriott Aruba Resort & Stellaris Casino.  That meeting deserves it's own blog post for sure so I can't wait to introduce you to him.  Things happen for a reason and I believe we were totally meant to meet Robert G.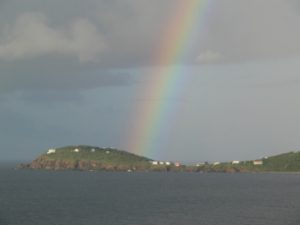 What an amazing vacation!