Disclosure: This post may contain referral/affiliate links.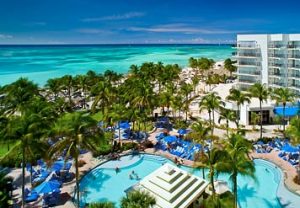 Photo courtesy of Marriott's Aruba Resort
Meeting New People Through Your Travels

I want to share a quick story with you.
Upon arriving at the St. Thomas, Virgin Islands airport for the beach blogger trip we won, we picked up our luggage in baggage claim and met up with our driver.
There was another gentleman standing there with us so I asked him if he was also heading to the Frenchman's Reef Marriott and he said yes. So we all started chatting. I told him about how we won the Marriott Resort to Romance Beach Blogger contest and we talked about some of the activities we had planned for our stay.
We also talked about some of the best places in the world to snorkel, his top picks for cruise lines (he used to work for one) and then he stopped us to say he better disclose that he works for Marriott. No worries there but what a small world!
Our New Friend: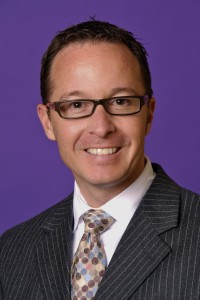 Let us tell you a bit more about our new friend Robert. He is the General Manager of Aruba Marriott's Stellaris Casino and such an awesome guy. We learned more about how and where he likes to travel, his family plus a lot more. The connection we made with Robert is something we will always cherish.
Aruba was one of the other resort choices we had to choose from for the Marriott contest we won. It looked so beautiful but it was apparent that we were not meant to choose that property or we would have never met him.
Though a big thanks goes to Robert who was kind enough to put us in touch with their PR representative to talk about the possibility of traveling to Aruba to experience their resort and review it here on the blog. We look forward to chatting with her more and hope to visit their beautiful property in 2012.
We talked the entire way to the resort and had so much in common with him. It was like we had known each other forever. We truly look forward to staying in touch with Robert and hopefully will be able to cross paths again very soon.
The whole point of this post is to tell you not to be shy when traveling. Don't be afraid to start conversations with other travelers and locals too. You just never know who you'll meet and you just might make many long lasting friendships throughout your travels.
Ways to Meet New People:
You can connect with others in airports, on the airplane, at restaurants and more. Don't be afraid to ask questions like whether they are traveling or if they live in the area. If you see others trying to take pictures of themselves, offer to take it for them. Ask your restaurant server, taxi/limo driver, hotel employees, etc. for suggestions on the best local restaurants, shops, activities and more. Like I said, don't be shy when traveling. Believe me, it will make your travels that much more fun!
You'll obviously want to be cautious in who you connect with though. Use your gut instinct when striking up conversations with locals and other travelers.
Robert, thank you for everything. We look forward to hanging out with you in Aruba one day soon. The Aruba Marriott Stellaris Casino is really lucky to have you.