Disclosure: This post may contain referral/affiliate links.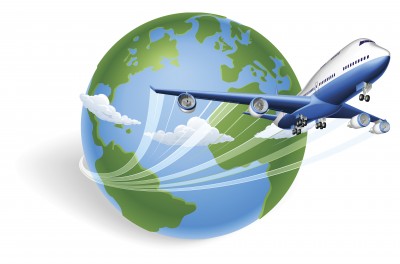 One Reason I Love American Airlines
I travel quite a bit on American Airlines and have always had good service.  A recent experience on my flight to Atlanta last week, October 3rd stands out and I wanted to share one of my best American Airline service experiences.
I had boarded flight 3844 from Chicago to Atlanta.  As I was getting ready to turn off my phone before take off, I got an email message from my dad that his brother, my uncle had passed away unexpectedly that morning.  Not something you expect right before you take off on a business trip.
I was a bit shaken up with plenty going through my mind and the flight attendant, Jessica stepped up and took great care of me.  She told me that if I needed anything I was to buzz her and she would take care of everything.  She saw the tears in my eyes and immediately brought me tissue.  Something as small as that kind and COMPASSIONATE gesture really makes me love American Airlines even more.
Now the Return
The return flight from Atlanta to Chicago (#3750) was good too except for one minor incident.  As I waited for my flight, I made friends with a lady traveling with a service dog.  She was sweet as was the dog. We both arrived to the gate well over an hour before the flight.  The American Airlines agent was awesome and called the gentleman who was to sit next to the lady with the dog to make sure he had no problem with it (I offered to be her seatmate if there was an issue).
All seemed to go great, we waited until last to get on the flight since I offered to help her with her carry on luggage while she walked the dog down to the plane.  All ready to take off and then the delay. We wondered what it could be and I saw the AA agent come on the plane and head straight to the lady with the service dog.
They asked her to provide the service dog paperwork to the pilot. Needless to say she had to get out of her seat (the dog was calm and sleeping), pull down her carry on luggage, open it up and get out the paperwork.
Now my question is why didn't they take care of all this when she first arrived and checked in at the gate over an hour before the flight?  AND when the pilot showed up to the gate he clearly saw there was a dog with one of his passengers so why didn't he make sure the paperwork was taken care of at that time?
We were delayed leaving about 15 min. or so but made up the time however I think it could have definitely been handled differently.  A little more attention to detail from American (agent, pilot, etc.) would have been great in this situation.
I truly do love American Airlines and believe they try their hardest to make sure things run smooth.  I personally have always had a good experience.  Thanks American Airlines!