Disclosure: This post may contain referral/affiliate links.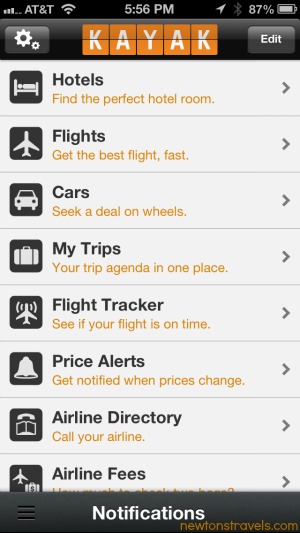 What is Kayak?
Kayak is an online travel guide/search engine where you can find deals on flights, hotels, car rentals, vacations and more. You can sign up to get alerts when there are prices changes too.
They search tons of travel sites like Hotwire, Expedia, airlines, car rental agencies, etc. for top deals to destinations like Las Vegas, Florida and the Caribbean. How about a vacation rental or ski trip? They will find the best deal for you.
Like I said they are just a search engine so you do not book travel through them. So in our case, we'll be directed to the airline and car rental agency. However you CAN find Trip Advisor's rating and read reviews for hotels/resorts. I love that option.
We signed up to keep our eyes open for cheaper flights to Orlando from Chicago Ohare. They have gone up, down and back up. Should be interesting to see where we end up when we decide to book tickets. I'll be looking for car rental deals too.
I like the fact that I don't have to go to all the different airline websites anymore. For so long, I would go back and forth from American Airlines, United, Spirit and others then add in the car rental companies and hotels and you'll be searching forever. Unless of course you have a travel agent.
We do have a local travel agent for our bigger trips but for the basic vacations, I don't mind the planning and booking. BUT I do like to save time & money and from what I hear I'm sure I can do that with Kayak.
Kayak has a free mobile app and a paid version. The paid version is ad free and has airport terminal maps for over 100 airports. They talk more about how big mobile has gotten in their video with CBS News.

Great video! I like how personable they are. So far I give them a thumbs up.
Have you ever used Kayak for travel planning?