Disclosure: This post may contain referral/affiliate links.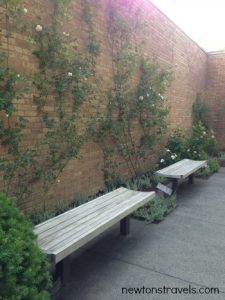 Last week we had the pleasure of visiting the Chicago Botanic Garden with family. Kev and I have been there before with Flat Stanley. Have you heard of him? That was quite a few years ago so it was nice to get back.
It's always so pretty and a calming place to be. If you've never been there be sure to put it on your list of places to visit when in the Chicagoland area.
It's located in Glencoe, IL and admission is free. There is a fee to park and it's extra to experience the garden tram tours. We also paid an additional fee to see the Butterflies & Blooms exhibit and both were definitely worth it.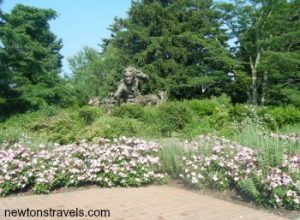 Elmer, our tram tour guide was great. He made the tour fun and told us so much about the Chicago Botanic Garden. We had to get off the tram before it ended to be closer to the Butterfly exhibit. That exhibit gets it's own blog post, it was so good.
In addition to the beautiful grounds, the tram and various exhibits, they have a cafe, store, hold private events and more. You can become a member and get free year round parking, free admission to botanic gardens and arboreta nationwide, discounts on exhibits, tram tours and other fun things.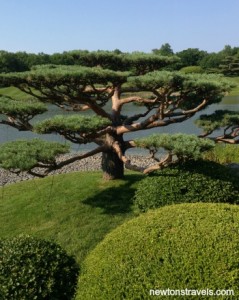 One of my favorite parts of the whole place is the Japanese Garden. It's so beautiful, from the bridge over to the island and all the places to get lost.
I saw a gal reading on the hill and thought it would be a great place to write or read. Only if it wasn't quite a distance from our house. It's about a 40 min. drive one way so it's not something I could do often.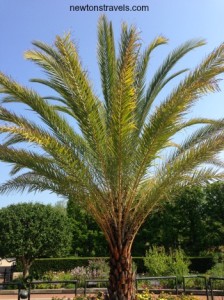 And you know I could not leave there without taking a picture of their huge palm tree. I love, love, love, palms and this one was gorgeous don't you think?
Definitely a place we will keep going back to. Like I mentioned earlier, we signed up for the Butterflies & Blooms exhibit which was so.awesome. I'll tell you about that next!
Have you ever been to the Chicago Botanic Garden?