Disclosure: This post may contain referral/affiliate links.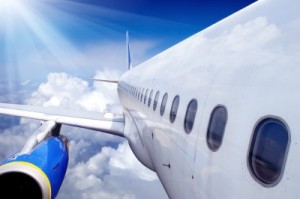 I had to take a couple weeks to simmer down before writing this post. I was going to take the survey's United Airlines sent requesting our feedback for both flights but they both expired within 7 days. So instead, I am submitting our complaint to their Customer Care online support. Our United Airlines experience on July 3rd from Chicago, Ohare to Orlando International (flight 1663) AND our return trip July 9th from Orlando International to Chicago, Ohare (flight 1135) was a TOTAL disappointment.
United Airlines Luggage Fail
The biggest disappointment was that we PURCHASED First Class upgrades on EACH flight and my bag was lost both times. It was extremely frustrating especially when we were so excited to start our vacation.
We waited in Orlando hoping to see my bag come through the carousal but only Kevin's bag arrived. They were checked in early and together in Chicago and mine either never made it on the flight or was removed. Your guess is as good as mine.
We had to wait in line at the United Airline's baggage claim office in Orlando. The process to find my suitcase went OK and the lady at the desk was very understanding. She found that my bag never made the flight and told us it would arrive around 5 PM that evening and that my bag would be delivered later that night around 9 or so.
I think you know where I'm going with this……
We received a call from the bag delivery driver that he was delayed and he said he would arrive around midnight. That didn't happen. We had to call him back and he informed us that the delay was then going to be a 3 AM delivery. At 3:30 AM on July 4th, my bag finally arrived at our friend's house.
Of course it was embarrassing and down right rude that our friends had to deal with that type of wake up call. I went to open my bag later that morning and of course one of the zippers was broken. Didn't expect anything less.
So we finally got on with our vacation although quite upset that we paid to get what we thought would be a little extra special treatment in First Class. It's not often one can treat themselves to something like that.
Now don't get me wrong, we did enjoy the comfort of the First Class seats and the ease of going through the priority security line. But my biggest excitement for it all was the 2 free bags up to 70 lbs. each. Great deal IF you get your luggage on the other end. I have flown United First Class before to Atlanta, GA and never had a bag issue, just so you know.
The food options in First Class weren't fit for a vegetarian so I had to skip the meals but Kev said his meals were okay. The free glass of wine was a nice addition on our way home but I didn't get one since I didn't have a meal. Weird.
Our other big disappointment was the flight crew. Neither flight was anything to write home about but the main flight attendant on our return flight (not Angela) was the worst. When she came by to ask what beverage we wanted, Kevin asked her what they had to offer. She rolled her eyes and acted so put off that we asked her what our options were. She was SO RUDE. I almost couldn't hold myself back from saying something to her, it was a total shock she would behave that way. And no, she didn't look like she was having a bad day, she was up front talking to the other flight crew, happy as a clam.
Anyway back to the luggage, our biggest issue. Like I mentioned above MY bag was lost once again on our return flight home from Orlando to Chicago. This time my bag ended up in a totally different state and the same old delivery issues.
It was due in on one flight but didn't get there until the next day. The delivery guy did tell me that it happens all the time with United flights going to and from Orlando. If this is such a problem, United might want to work on fixing the issue. Still shocked they had no problem with Kev's bag, we checked in together AND both had priority tags on them.
I sure hope that United will take this seriously and look into the problem. I would like to see United compensate us in some way for all this hassle.
And while United is looking into this issue, they should definitely think about having their flight crews take some training courses in how to treat ALL customers with respect. Just saying!
Kev and I are REALLY easy going & patient people but we do expect good customer service. We also understand that not everything goes as planned all the time and might have left the 1st bag issue go, although still very frustrating, until the repeat occurrence when we arrived home.
A business client and I have a flight coming up next month on United and I'm really quite dreading it. I sure hope our flight from Chicago to Atlanta goes off without a hitch. I'll be sure to let you know!
Now let's turn this around….
Tell us about your BEST flight experience.