Disclosure: This post may contain referral/affiliate links.
*It's Time to Party*
It's time for the annual Ultimate Blog Party thrown by my friends Susan and Janice of 5 Minutes for Mom.  Last year I was part of the Ultimate Blog Party on my weight loss blog.  Feel free to hop on over there to get to know me a little better.
This year's Ultimate Blog Party sponsor is Pixorial, give them a high five over on Twitter at @Pixorial. And be sure to sign up!
It's funny how some things change in just a year.  But I always look forward to the Ultimate Blog Party because it starts the week of my birthday.  As you know I just celebrated my 42nd birthday this past Tuesday.
About Newton's Travels
Kev and I love to travel. In fact we have been planning our 2014 vacation for a couple months now.  We are heading to the island of Roatan, Honduras later this year.  We'll be traveling with another family who lives on the mainland Honduras. We are researching rental homes, activities, flights, transportation and more.
Are you familiar with Roatan?  If you have any tips or know of any rental properties, we are all ears. Please feel free to comment!
Some of our favorite vacation spots include Florida, Negril, Jamaica, St. Thomas, USVI & St. John. I have been blogging for over 5 years on my other blog and we decided to start a travel blog to share our adventures.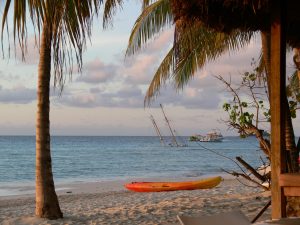 We have a granddaughter who turned 2 in January and definitely look forward to traveling with her as she gets older.  A Disneyworld vacation is already in the works for when she turns 5.  We took her on a five hour road trip to Indiana and she did great.
I personally love and prefer to fly but Kev doesn't mind driving.  I would probably be OK with it if we traveled in an RV. I'm more of a hotel/resort kind of gal but I have done some RV camping as a kid so I'm sure it would be fine.
We still have many place we want to visit. Some of the places on our/my list for us to travel are:
Barbados
Bahamas
Maldives
Arizona
Canada
and lots more!
Where is the #1 destination you want to travel?  What is your favorite type of vacation?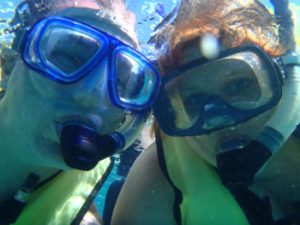 Thanks for stopping by and getting to know us better. We would love for you to connect with us: Twitter, Facebook, Pinterest, Instagram (this Instagram account is more personal and shares a lot more than travel)
A winner has been chosen!  CONGRATS Mike.  Be sure to check out Mike's blog at My Dreams of Disney.
It wouldn't be a party without a prize!
I have a little something special for stopping by our blog.  There will be a drawing after the blog party, Saturday April 12th for one of you awesome peeps to win a $25 Amazon gift e-cert.  All you have to do is sign up for our Newton's Travels list here on the blog. You'll get a FREE beach packing checklist too.   Get extra entries for tweeting this blog post using the Ultimate Blog Party hashtag #UBP14
Be sure to fill in the Rafflecopter below:
Angie
P.S. On a personal note, in addition to being a blogger, I also have a product with a partner on how to have a successful business accountability partnership. In fact we will be speaking at the annual VA Virtuosos Seminar Series this month.  I also have a service where I offer affordable blog brainstorming sessions. And I'm a virtual assistant & Team Operations Officer for a popular WordPress security expert.  Kev manages 3 physicians offices and does some work for local clients.  You can say we keep busy!