Disclosure: This post may contain referral/affiliate links.
Couples Resort: Jamaica
One of our favorite resorts is Couples Swept Away, Negril Jamaica. The resort is an all-inclusive for couples only. When we first went, we had never been to an all-inclusive and it was really cool. They don't accept tips and can actually get in trouble for accepting monetary gifts. They can however accept actual gifts with a card stating it's specifically for them. We always leave a gift(s) for our house keeper.
When we first went it was to renew our wedding vows for our 10th anniversary. We spent the week of New Year's there and they sure knew how to throw a New Year's Eve party. Our anniversary is New Year's Eve and we'll celebrate 18 years this year.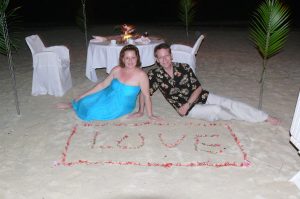 Their vow renewal program was awesome and we got to celebrate with a dinner on the beach and a couples massage. We even got a cake! Here's info on their wedding packages. I would highly recommend a destination wedding to ANYONE. If I would have known about this before our wedding back in 1996, I would have chosen this route instead of a local church wedding. Just our personal preference of course.
Couples has a few properties in Jamaica. We have only been to Swept Away but they also have Tower Isle, Sans Souci and Negril. We have heard great things about all of them though so I don't think you can go wrong.
We have stayed in two room categories here: Atrium Suite & Premier Beachfront Suite. Totally love both, you can't go wrong. Next time we go I'm most interested in staying in a Beachfront Verandah Suite or Premier Beachfront Suite again.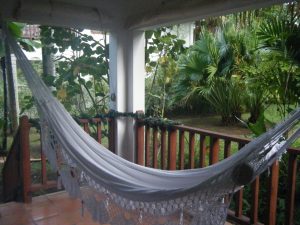 Couples has an amazing spa, it's like your own little retreat. The Buddha plunge pool over at the Oasis Spa is so relaxing and smells divine. You must go! We also love their fitness center, smoothie bar and tennis courts. They also have a lap pool and outdoor running track. Good times.
Speaking of good times, we love to snorkel and this resort offers it free with your stay. We try to go at least 2 times a day and they provide fins, masks and snorkels. They also have night snorkeling for an extra fee, glass bottom boat tours and much more. Amazingly fun resort activities.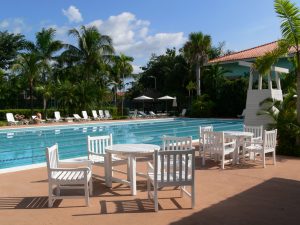 And I bet you are wondering about the food. That's the big question on everyone's mind and I'm here to tell you it's exceptional. My personal favorite is the Palms and Lemon Grass. And of course the big hit during the day for us is the Seagrape Cafe with more healthy fare. And sushi. Yum! My all time favorite night at Couples Swept Away is the Shipwreck beach party on Friday nights. Oh and if you are a repeat guest, you are invited to a special repeat guest dinner at Patois Patio.
Can you tell why we love this resort so much?
Couples Swept Away is also the host for the Reggae Marathon which we have participated in before. That was a fun and memorable experience!
Have you ever been to any of the Couples resorts?