Disclosure: This post may contain referral/affiliate links.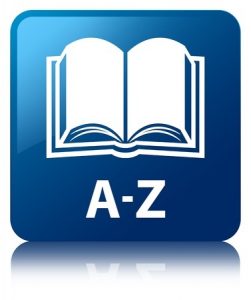 Here is a list of all the posts for the 2014 A to Z blog challenge.  This is my first time participating and I wanted to have one place for anyone to go for all posts pertaining to the challenge.  You can follow other blogs in the challenge here. We are also using the hashtag #AtoZChallenge
Enjoy!
A to Z Challenge: Join the Fun (intro post)
A – Day 1 (Tuesday): April Fool's Day: Angie's Birthday
B – Day 2 (Wednesday): Beaches: A Few of our Favorites
C – Day 3 (Thursday): Couples Resort Jamaica: Couples Swept Away
D – Day 4 (Friday): Deal: Little Passports
E – Day 5 (Saturday): England: A Place on Our Bucket List
F – Day 6 (Monday): Local Farmer's Markets
G – Day 7 (Tuesday): Google Goggles App
H – Day 8 (Wednesday): House Sitting Opportunities
I – Day 9 (Thursday): Islands in Greece: Our Top Picks
J – Day 10 (Friday): Travel Journals: Memories That Last a Lifetime 
K – Day 11 (Saturday): Kennedy Space Center Tour: NASA
L – Day 12 (Monday): Luggage: Travel Mishaps
M – Day 13 (Tuesday): Courtyard Marriott Hotels: Where It All Began
N – Day 14 (Wednesday): NASCAR Race LIVE in Daytona, FL
O – Day 15 (Thursday): Ormond by the Sea, FL
P – Day 16 (Friday): Planning: Decisions Decisions
Q – Day 17 (Saturday): Quote: Life is Better at the Beach
R – Day 18 (Monday): Roatan Travel Videos
S – Day 19 (Tuesday): San Francisco, California: Mini Vacation Ideas
T – Day 20 (Wednesday): T is for Turtles: Facts About Sea Turtles
U – Day 21 (Thursday): Underwater Experience
V – Day 22 (Friday): Video: Hilarious Southwest Airlines Flight Attendant
W – Day 23 (Saturday): Worldwide Traveler: Our Local Travel Agent
X – Day 24 (Monday): Airport X Ray Machines
Y – Day 25 (Tuesday): Yabba Dabba Doo: Flintstones Bedrock City
Z – Day 26 (Wednesday): Zoos in Illinois
We skipped Sunday's in case you were wondering! This was a whole lot of fun.
Did you participate in the A to Z blog challenge?