Disclosure: This post may contain referral/affiliate links.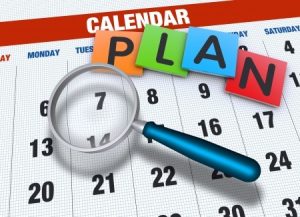 I had good intentions of writing a post all about passports and I will next month but today I'm having too much fun travel planning.  It's Kev's birthday today too, HAPPY BIRTHDAY honey.  We just went out for sushi tonight with his sister. The rolls were awesome and the friendly peeps at Sakura sang to Kev and brought out a fried ice cream for the 3 of us to share. Yum! Thanks Jennie for everything.
So here we are with a bit of a dilemma. Maybe you can help us decide because we are not quite sure which direction to go.
You see, we have two United plane ticket credits of $250 each. We had good intentions of using them towards our Roatan, Honduras flights but they only offer odd travel times to Roatan.  Without giving our travel dates away, we could only fly with them on Saturday's so we would have to either stay just 7 days (NOT) or 14 (might be too much, still deciding). So this is where the dilemma lies.
American Airlines has much better flight options and more than just 2 flights the days we are looking at leaving and returning. Only thing is we would pay about $400 more. Not a total deal breaker but I am trying to save money so we can play more while we are there. You know what I mean?
So I asked my friends on Facebook and on our Newton's Travels Facebook page where they would suggest we go should we decide to take a long weekend trip in the near future. This is the question I asked…
"If you had 2 discounted plane tickets you had to use by a deadline, where would you go for a long weekend? The end destination needs to be affordable but fun."
What I didn't mention was that I would like to keep the flights affordable too and I don't really want to have to rent a car.  Sure I'm being a bit picky but it would be a short trip and I want to make the most of it wherever we go.  And I want to save as much as we can for Roatan.  A rental car might be necessary though now that we have been talking about our options.
We received many great suggestions like Savannah, GA, Napa, various beaches in Florida, Cancun, Bahamas, Texas (Galveston, Corpus Christie, Houston & Austin), NYC, Reno, Myrtle Beach, California, Washington, D.C, a few vacation spots in Tennessee and a lot more.  We have to make our final decision well before July 22nd because the credits expire.  United would not extend them so we are on a bit of a time crunch here.
My initial thoughts were New Orleans, Savannah, GA, Myrtle Beach or a show in Vegas. Then I remembered I always wanted to visit Nantucket but that is not cheap LOL  I have been to Seattle but I love it there however I think the shorter the flights the better so we can spend as much time having fun instead of in transit.  We would be flying out of Chicago O'hare.
What would you do?  Use the credits towards the Roatan flights (going for 14 days and praying neither of the two flights they have that day are cancelled) OR take a long weekend trip?
If you answered a long weekend trip, where would you suggest?  We are definitely willing to blog in exchange for a weekend hotel stay, fun activities, meals, rental car, etc. Just sayin.