Disclosure: This post may contain referral/affiliate links.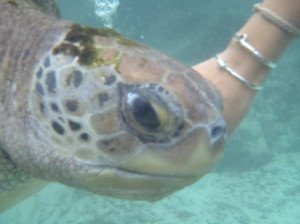 One of my most favorite animals is the turtle.  Here are some pictures and a video of some of our turtle adventures.
Sea turtles are mostly omnivores.
Sea turtles must come to the surface to breathe but they can hold their breath for hours at a time.
Sea turtles cannot retract their legs and head into their shells like a box turtle does.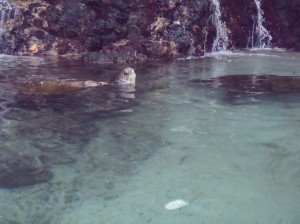 Sea turtles eat jellyfish, crab, algae and more. Adults become herbivores.
Sea turtles mature around 30 years old.
Female turtles lay 100-200 eggs at a time.
The females leave their eggs in pits on the beach and after about 2 months they hatch and crawl back to the water (while trying to avoid predators like birds).
Hope you enjoyed your turtle facts for today.
And here is a quick video we took while snorkeling on a catamaran trip in St. Thomas, VI.
Have you ever swam with sea turtles?
Don't forget to check out all the great blogs from the A to Z blogging challenge.  This has been a blast and I have met a lot of great new peeps.
And if you want to keep up with all our challenge posts here on Newton's Travels, you can find them here.