Disclosure: This post may contain referral/affiliate links.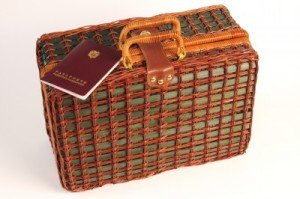 It's been a while since we have used our local travel agent at Worldwide Traveler in McHenry, IL. Diane O'Brien is really good and we have used her to set up all our trips to Couples Swept Away in Jamaica. She's been with Worldwide Traveler for 23 years so I would say she knows her stuff.
I have been planning our upcoming California and Honduras vacations myself (with the help of friends/family) so I haven't needed to work with Diane this time around. But I might just give her a call to see if she has any tips/recommendations.
It's so much easier when someone else books your vacation, that is for sure. We leave it all up to her when doing the all-inclusive, trip insurance and all that fun stuff.
We are pretty easy to work with because we know exactly what we want most of the time. I think if we were to book a cruise we would definitely contact Diane.
Worldwide Traveler offers a lot of helpful options when it comes to booking your travel. They provide the following:
Walt Disney World
Cruises
Shore Excursions
Apple Vacations
Funjet Vacations
Travel Insurance
Destination Weddings
and more!
They even win awards over there at Worldwide Traveler. You go girls!
You can follow Worldwide Traveler on Facebook. Happy travels!
Do you ever use a local travel agent to help plan your vacations?