Disclosure: This post may contain referral/affiliate links.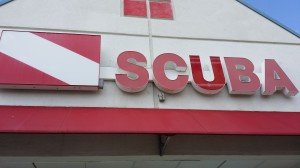 If you are in the Chicagoland area and have an interest in getting certified to dive, check out Chicagoland SCUBA store in Lake Zurich, IL.
Bill Harting runs the store and has been very helpful answering all of our questions over the years.  When we first bought snorkeling equipment, this is the store we purchased everything.  The products they stock are great quality and they have a good variety.
Kev has prescription eye glasses so they helped him order a prescription mask.  Our snorkeling equipment is still in good condition too!

Chicago Scuba School:
This store has everything you'll need to get the training you're looking for.  From the beginner to the pro, they have classes and equipment to fit.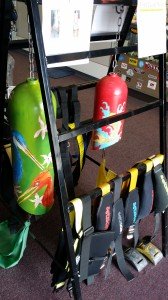 We went in this past weekend to see what type of snorkel sets they might have available. We wanted to get each member in the family we are traveling with to Roatan their own set (mask, snorkel, fins).  We don't have our own fins and will rent should we need them.
Bill didn't have what we were looking for but was very helpful. We also found out they have used fins at a major discount should we decide to get our own before our trip.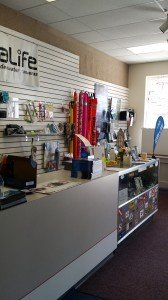 We were just looking for beginner snorkel sets and wanted to keep the price as low as possible.  We did find a set at Costco for each family member so we are good to go. The family from Beans & Tortillas are very excited to learn how to snorkel. It will be fun teaching them. It's my hope they will be able to get some pool time in before they head to Roatan but they will have plenty of time to learn when they get there.
So again, if you are ever in need of diving/snorkel equipment or a Chicago scuba school, head over to see Bill at the Chicagoland SCUBA store. They are on Facebook too.
Are you dive certified? Do you like to snorkel?