Disclosure: This post may contain referral/affiliate links.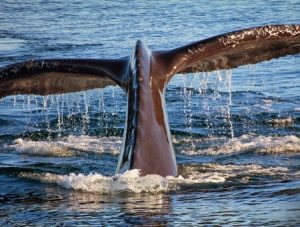 I hear Monterey is one of the best places in California to go whale watching. When I heard we would not only see whales but dolphins, sea lions and more, I got so excited.
The See Monterey website has a lot of great info. AND a whole page devoted to whale watching tours and tips! They have also been helpful on Twitter too.
Kev and I are looking into booking a whale watching tour in Monterey, CA for when we go next month. How does one choose from the list of what looks like awesome Monterey whale watching tour companies?
Here's what we have to work with. Are you familiar with any of them?
Monterey Whale Watching Tours
Princess Monterey Whale Watching
What we are looking for in a Monterey whale watching tour:
Fun tour operators
Experienced Captains
Active on social media
Reasonable prices
So far Monterey Bay Whale Watch is in the lead for me. I feel they are very personable on Facebook and I just love watching their videos and seeing their updates with pictures.
And after watching this video, I think I have made up our minds. I really love what they are all about.
I'm sure that all the Monterey whale watching tours are great. It's important to do your research and choose the one that best fits you.
I also want to be prepared so here is a list of items I plan to bring with us.
Camera/camcorder
Seasickness remedies (PSI Bands for nausea and a few other motion sickness remedies)
Sunscreen
Layer up – I do know it's quite chilly out on the water so I plan to have a hat, hooded jacket and gloves. I will also wear sneakers.
Can you think of anything else? Have you ever been on a whale watching tour? If so, do you have any recommendations/tips?